The Electronics and Communication Engineering Department was established  at CET Campus , Sreekariam in 1964-1965. The undergraduate program on Electronics and Communication engineering was started with an intake of 33 students. 
Currently, the department offers:
Two B. Tech. Degree programs : Electronics and Communication Engineering (full-time and part-time), Applied Electronics and Instrumentation Engineering (full-time only)
Five M. Tech. degree programs : Microwave & Television Engineering, Applied Electronics & Instrumentation,  Signal Processing, Micro & Nano Electronics, Robotics & Automation. 
Doctoral programs
All the programs have been approved by All India Council for Technical Education (AICTE). The department is an approved QIP center.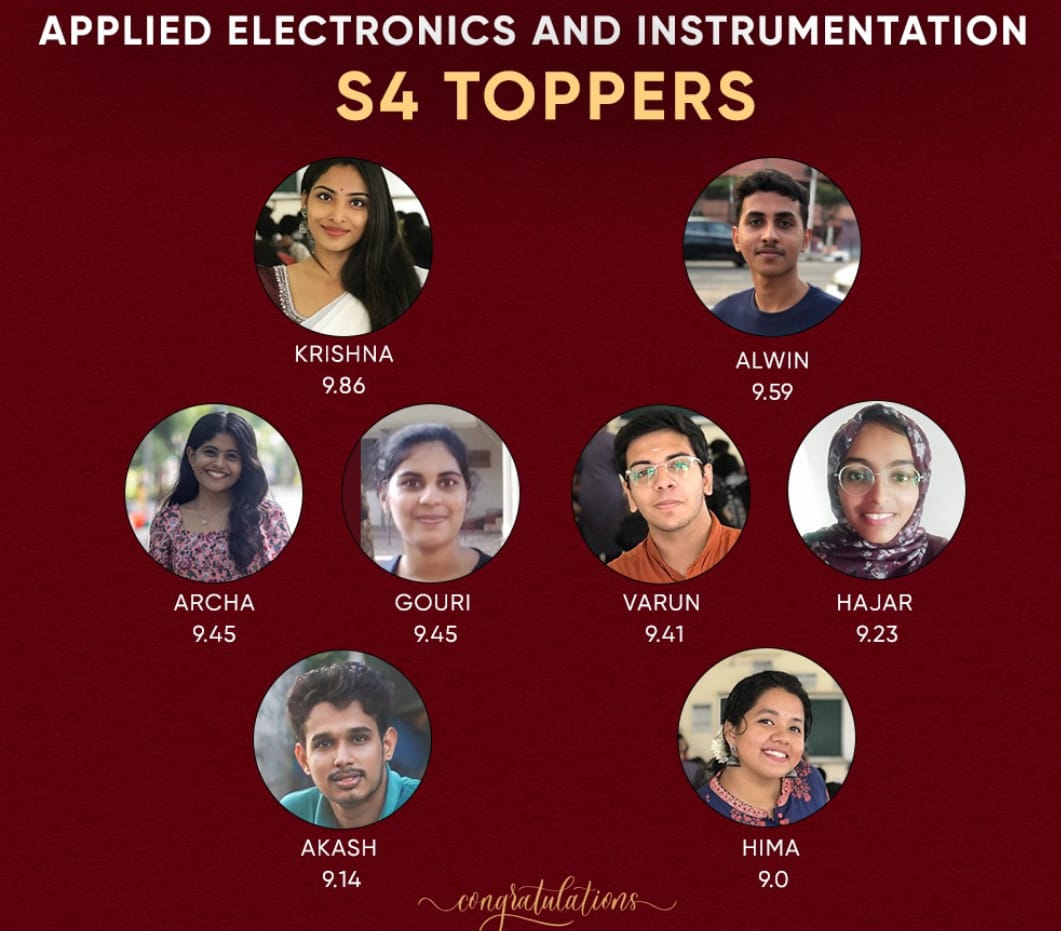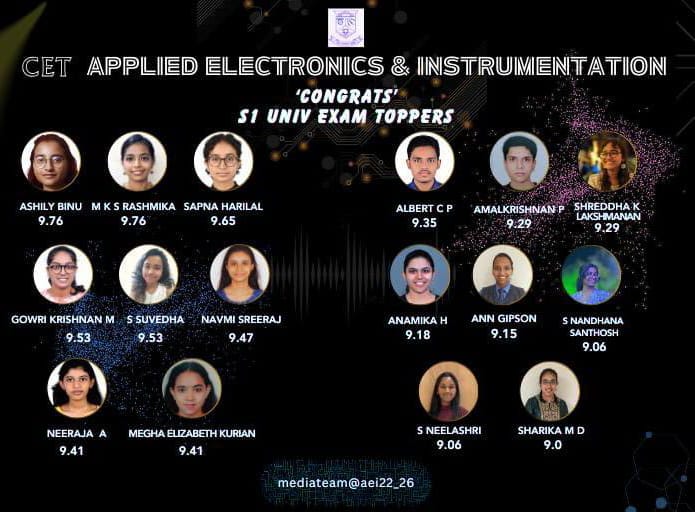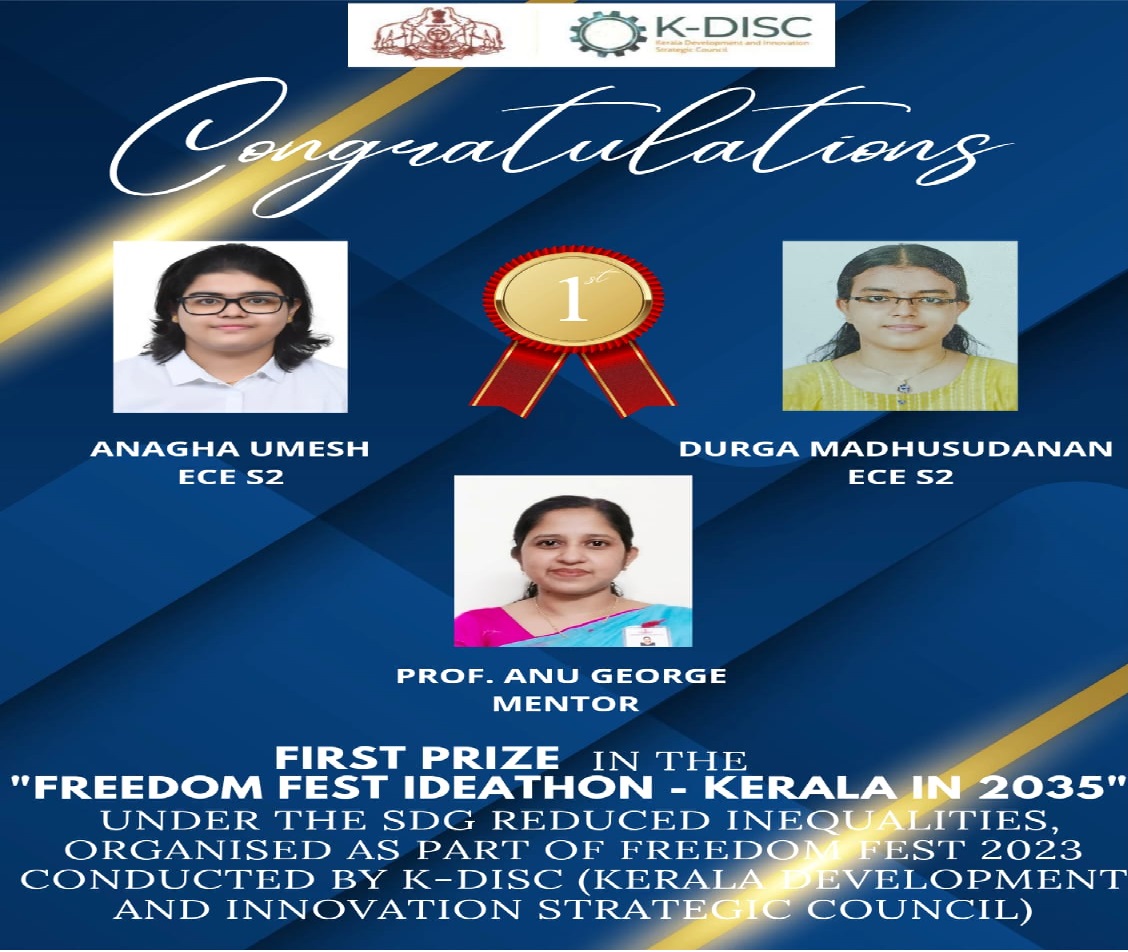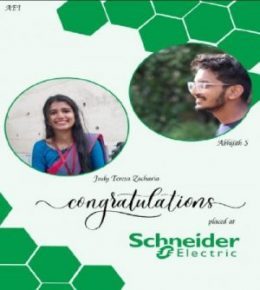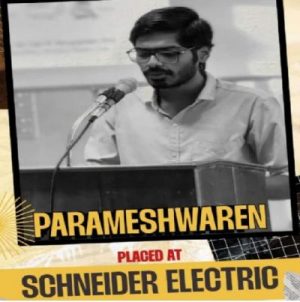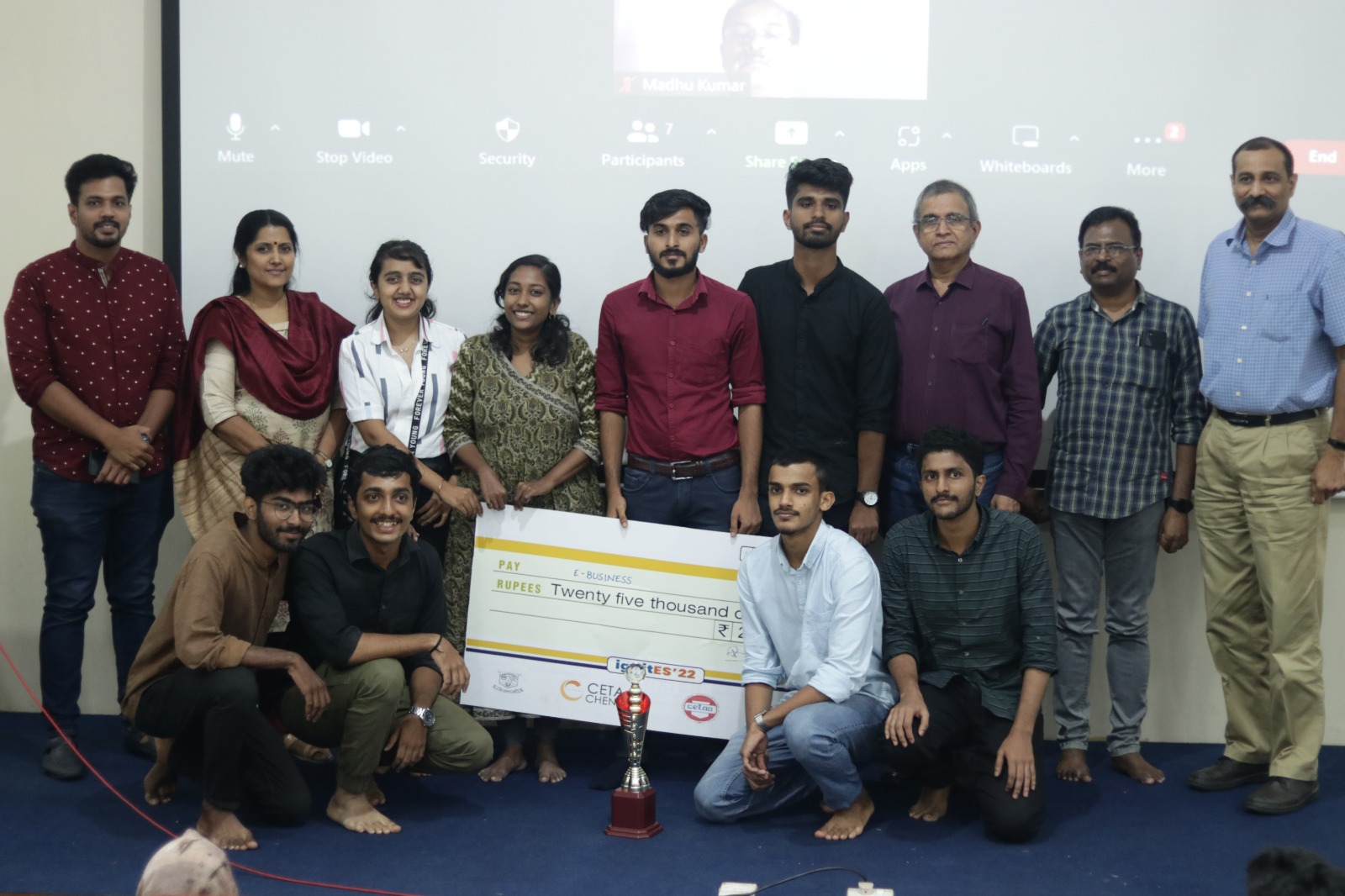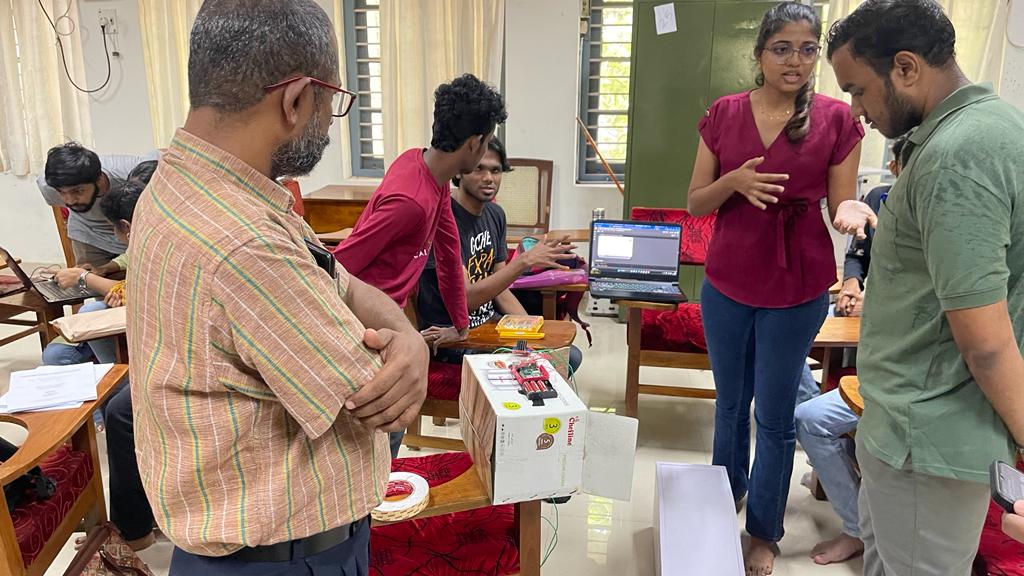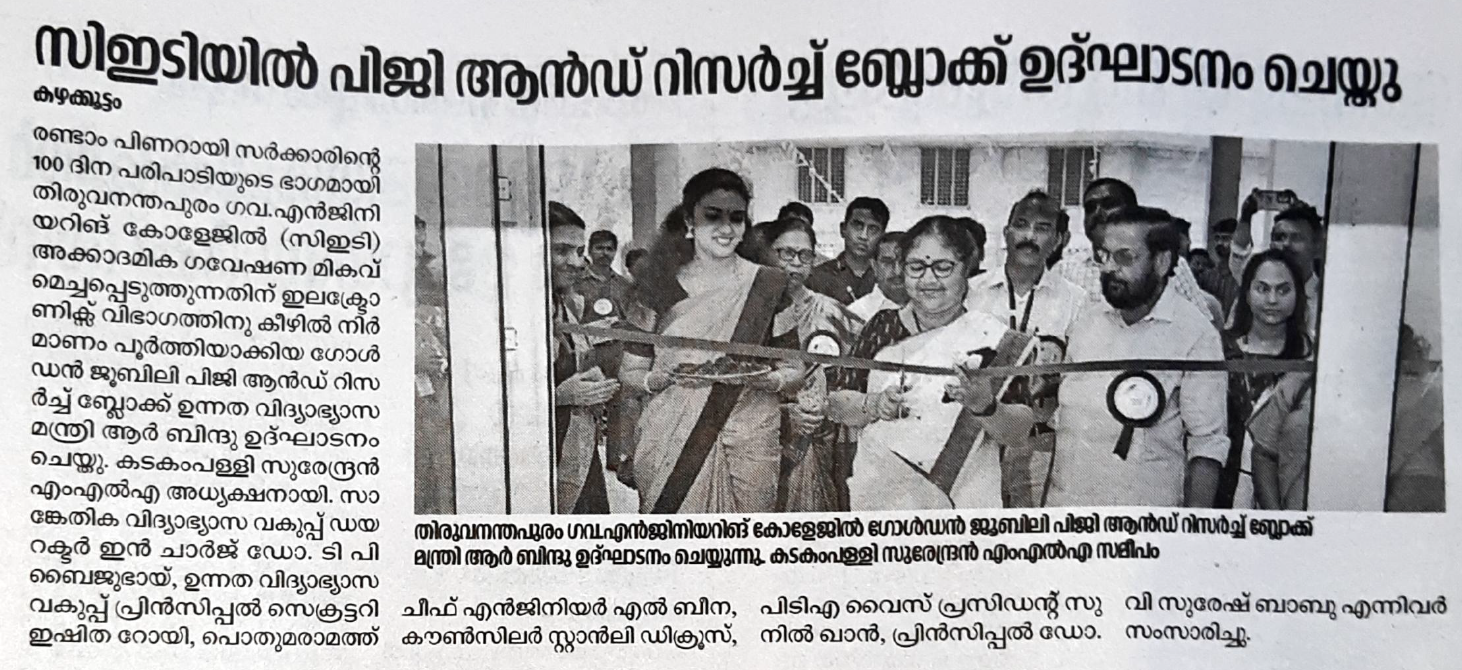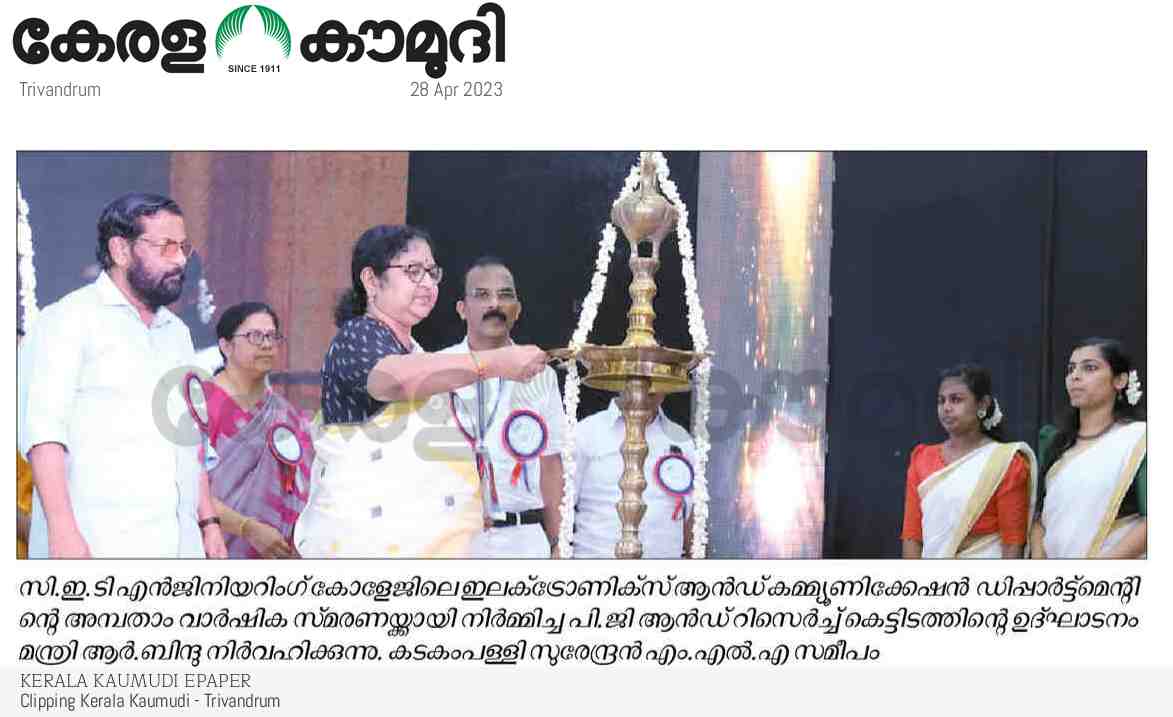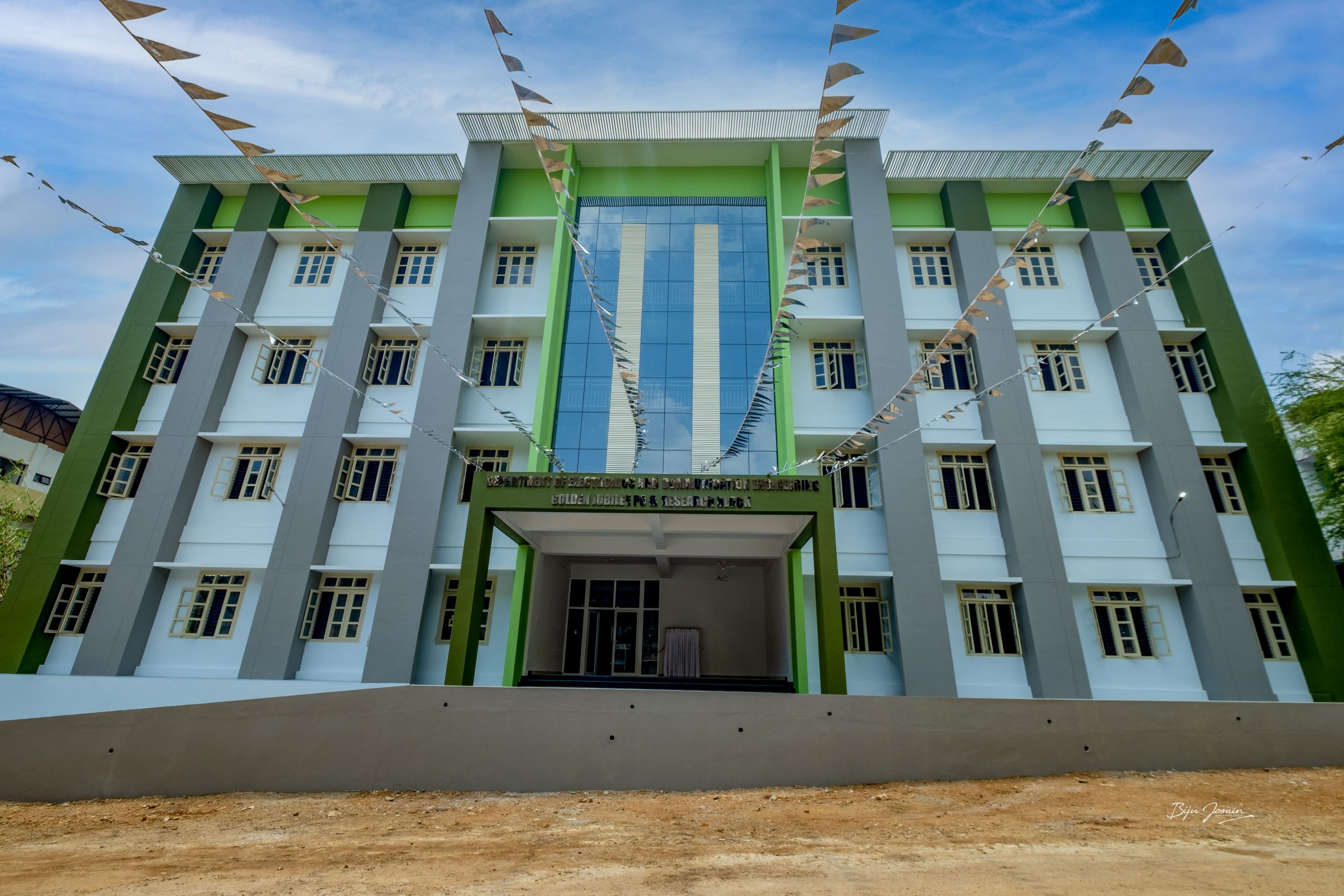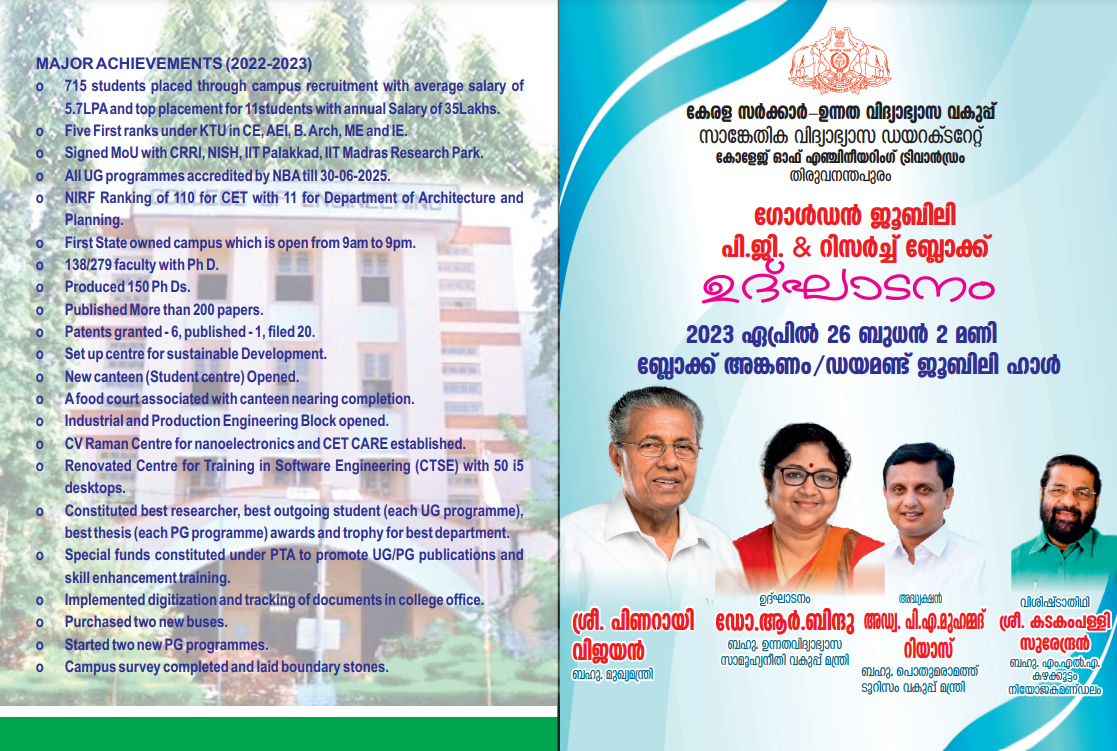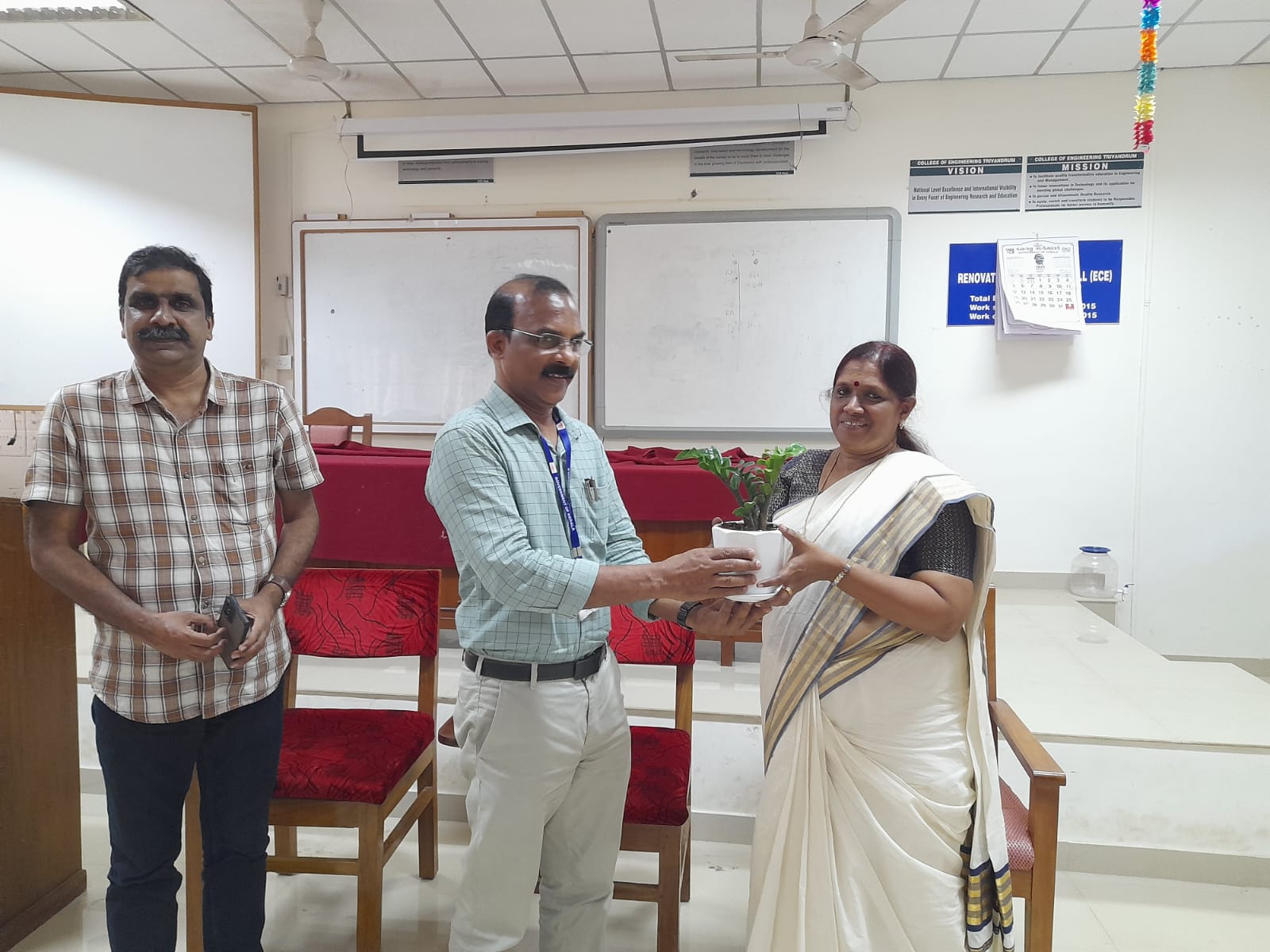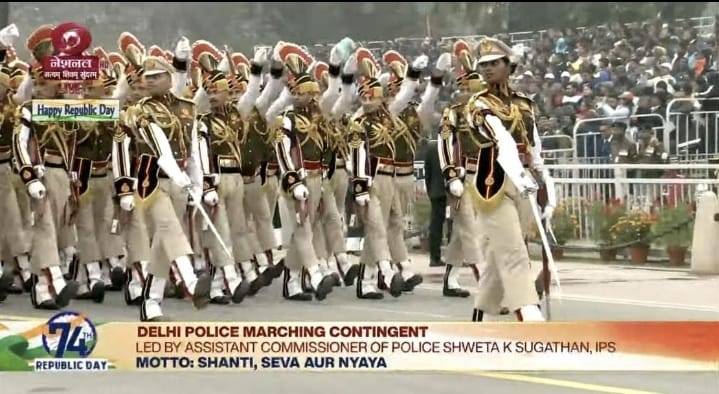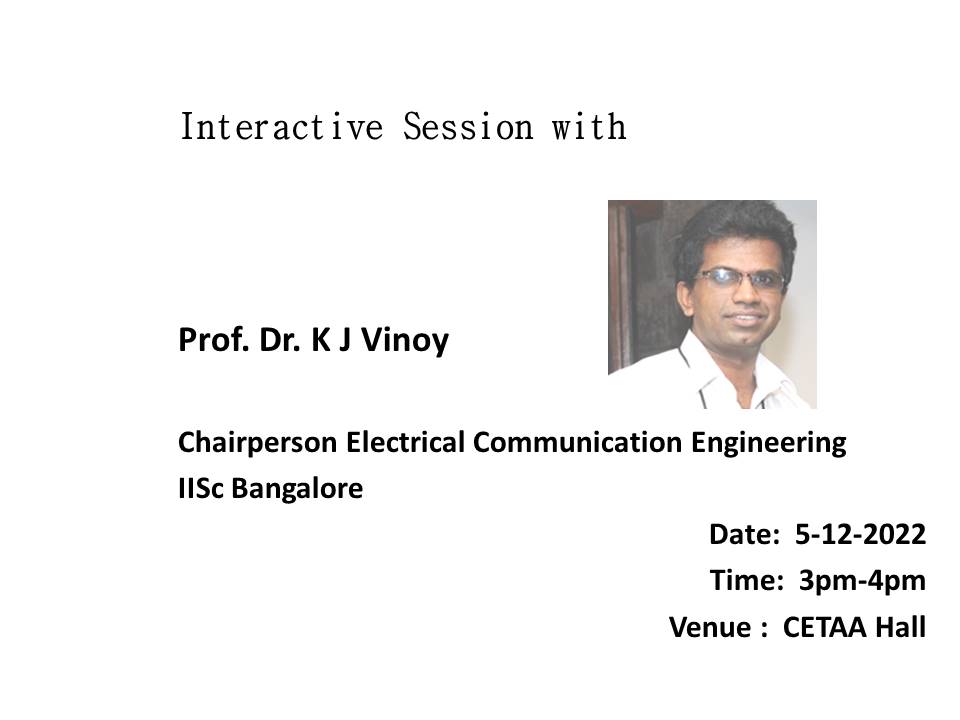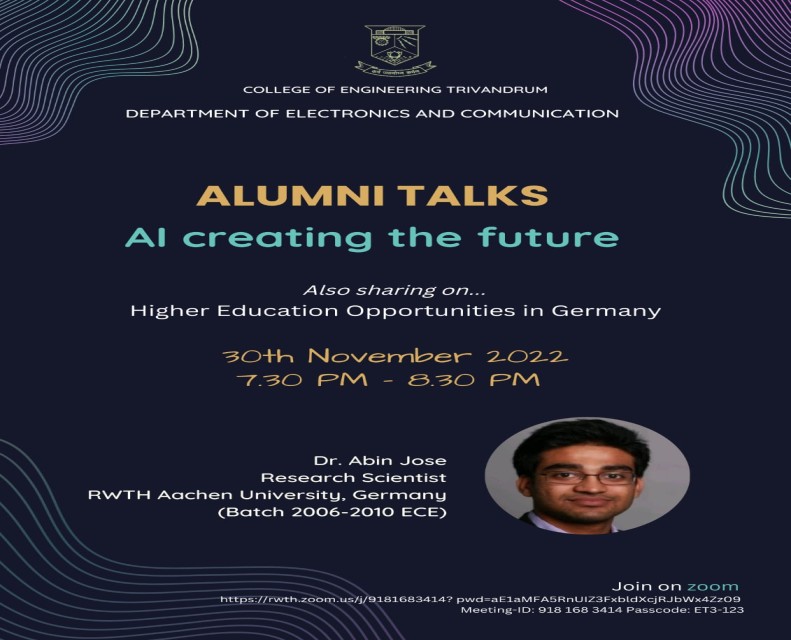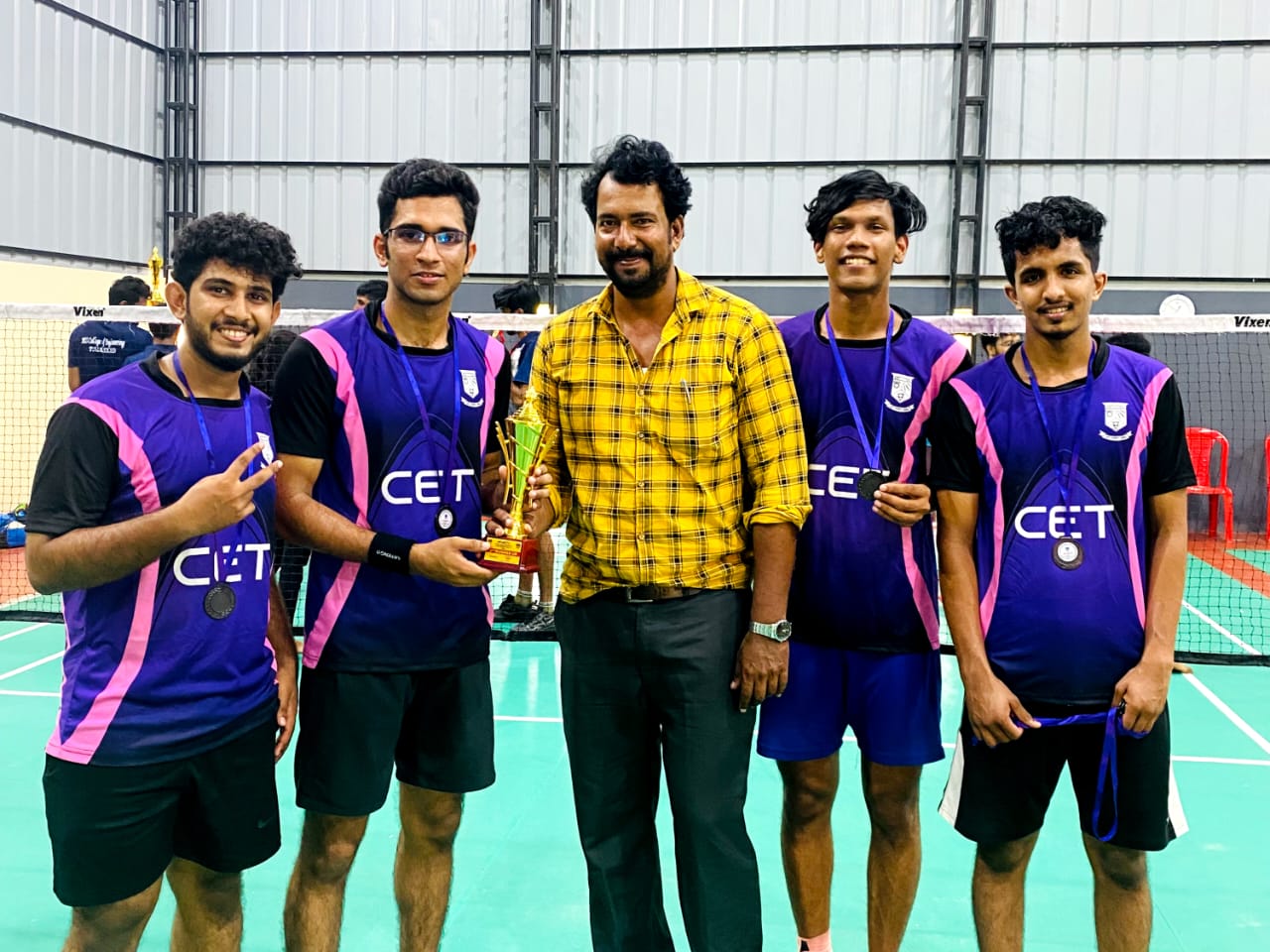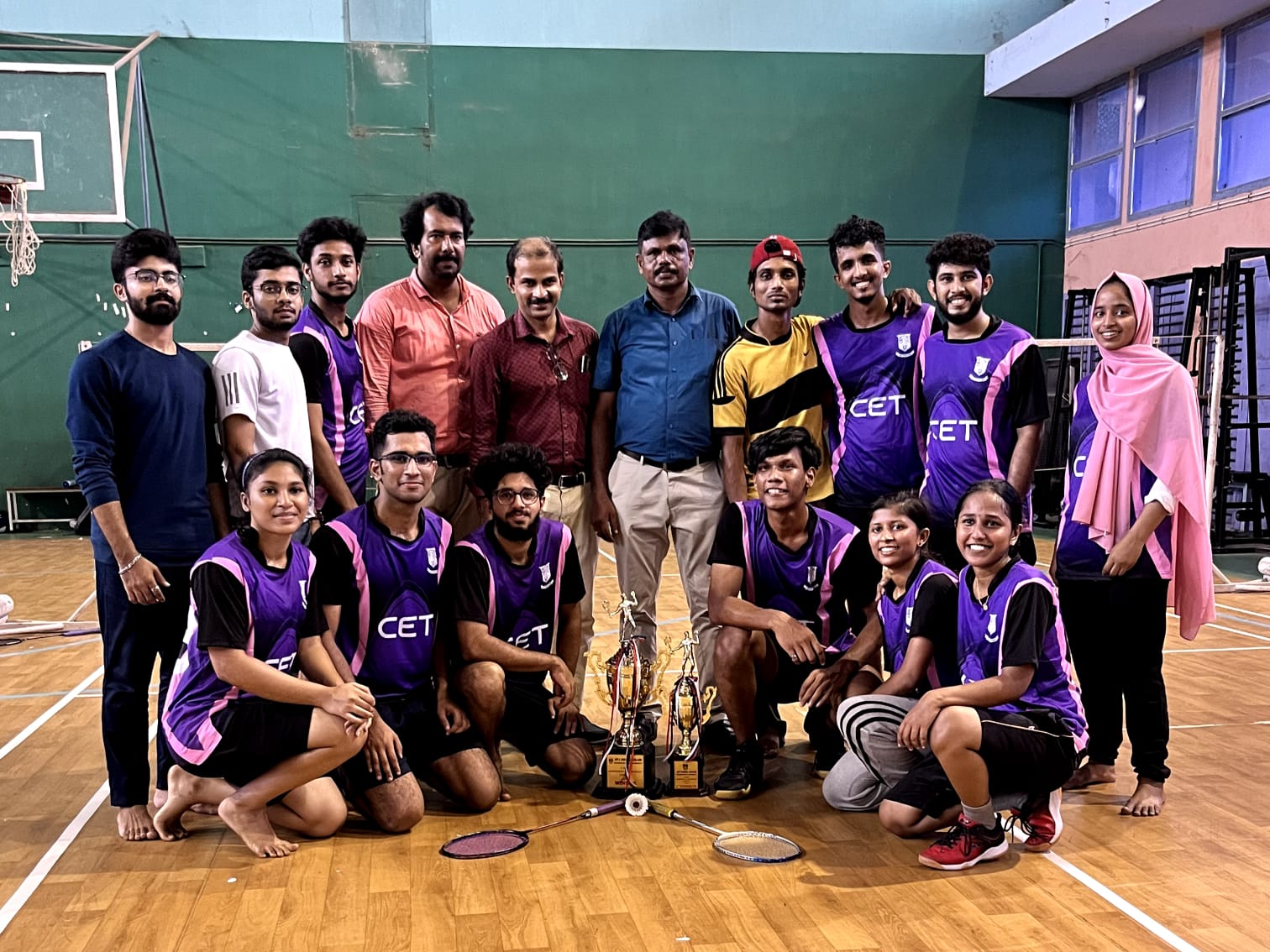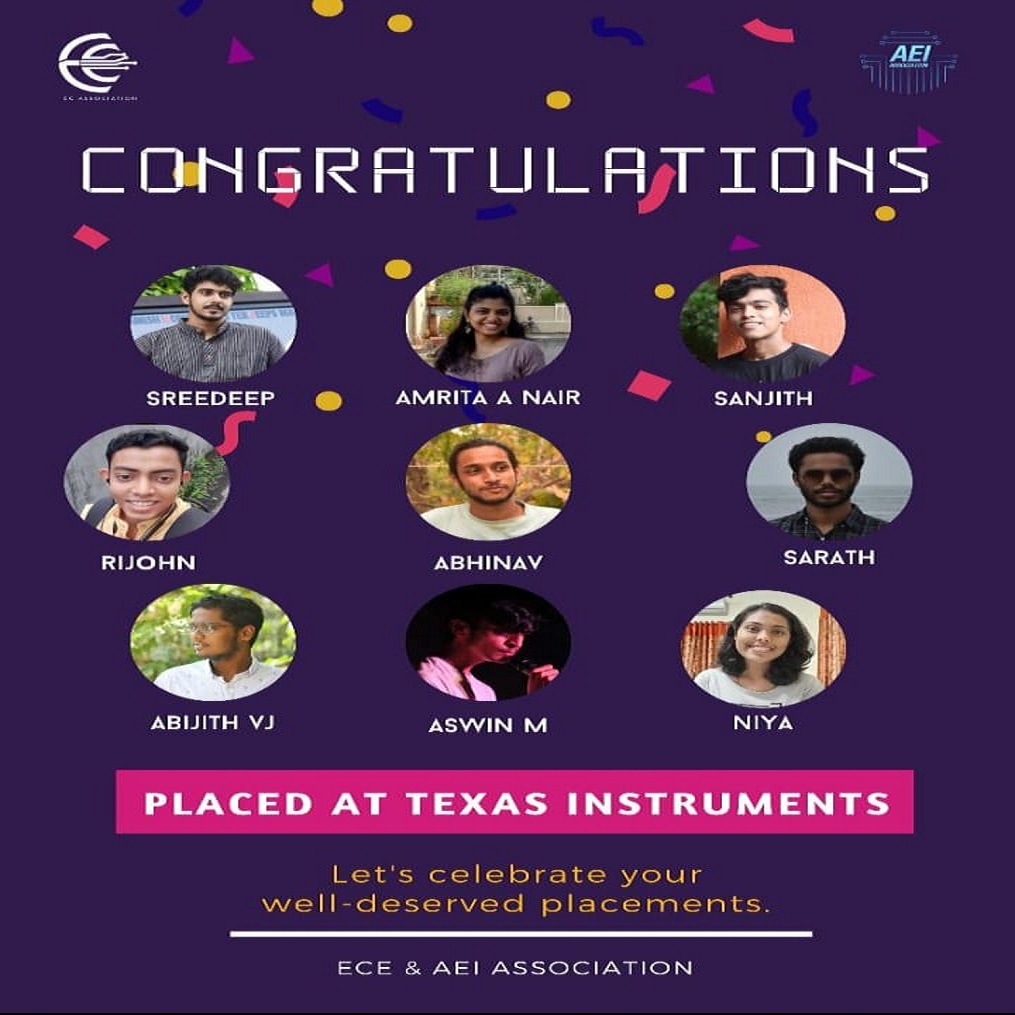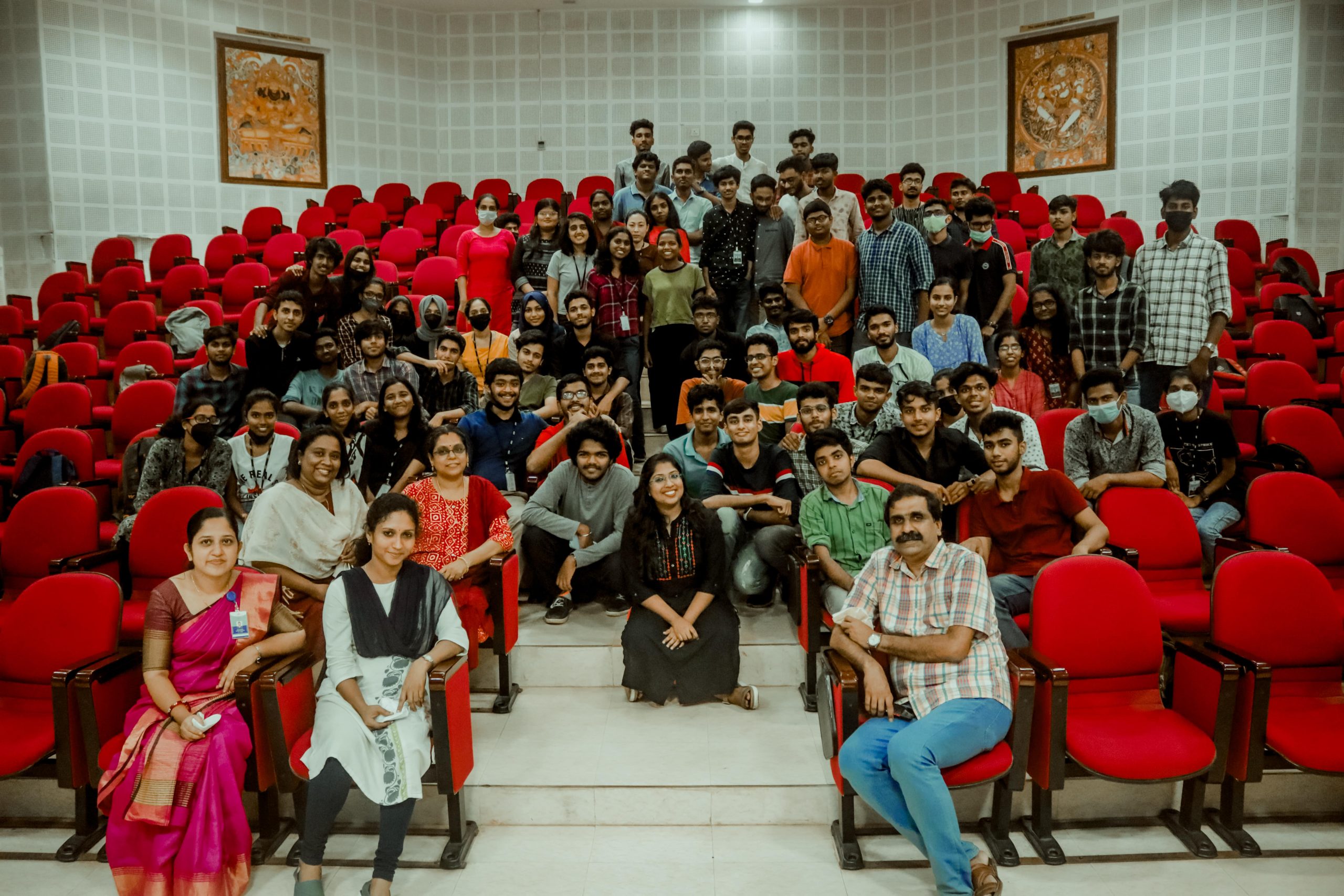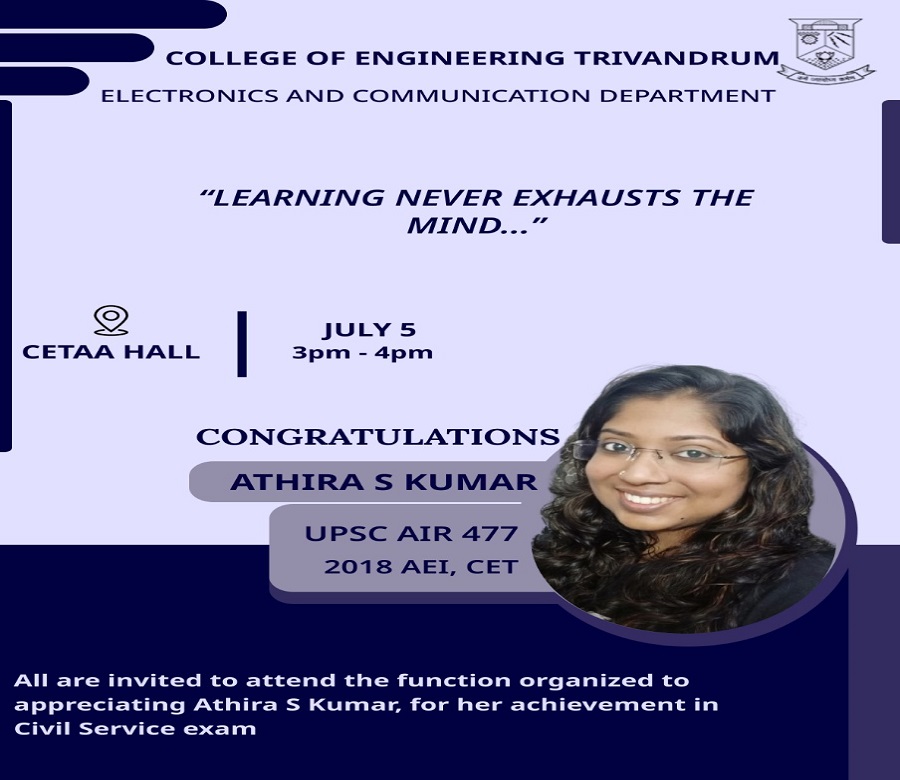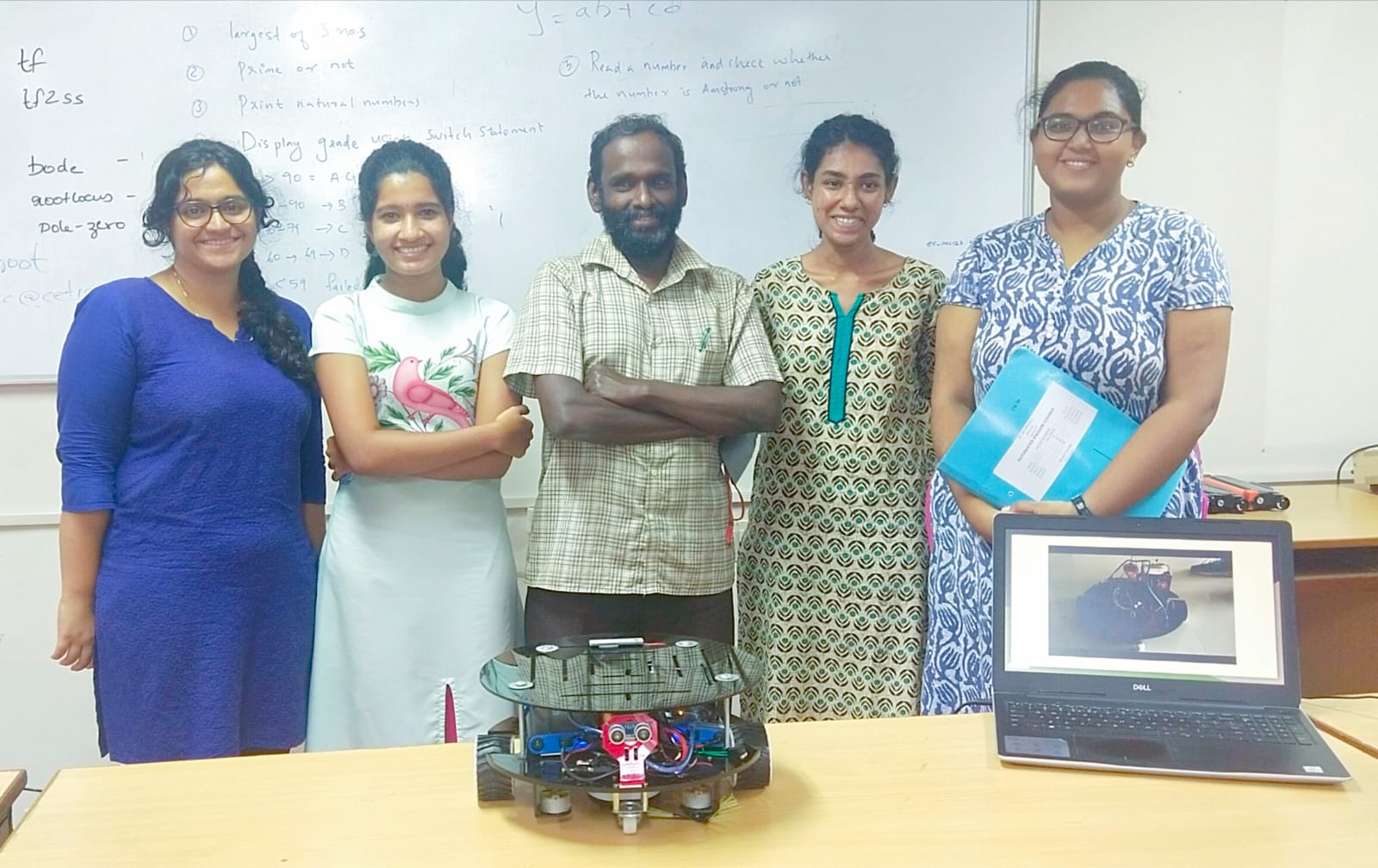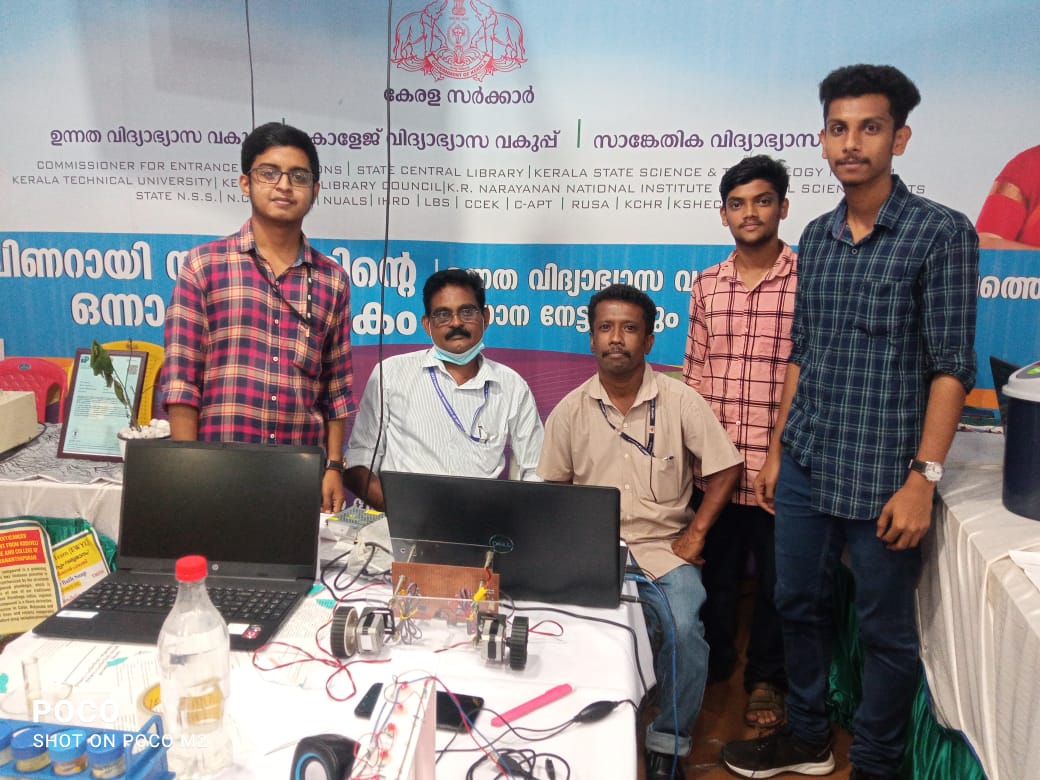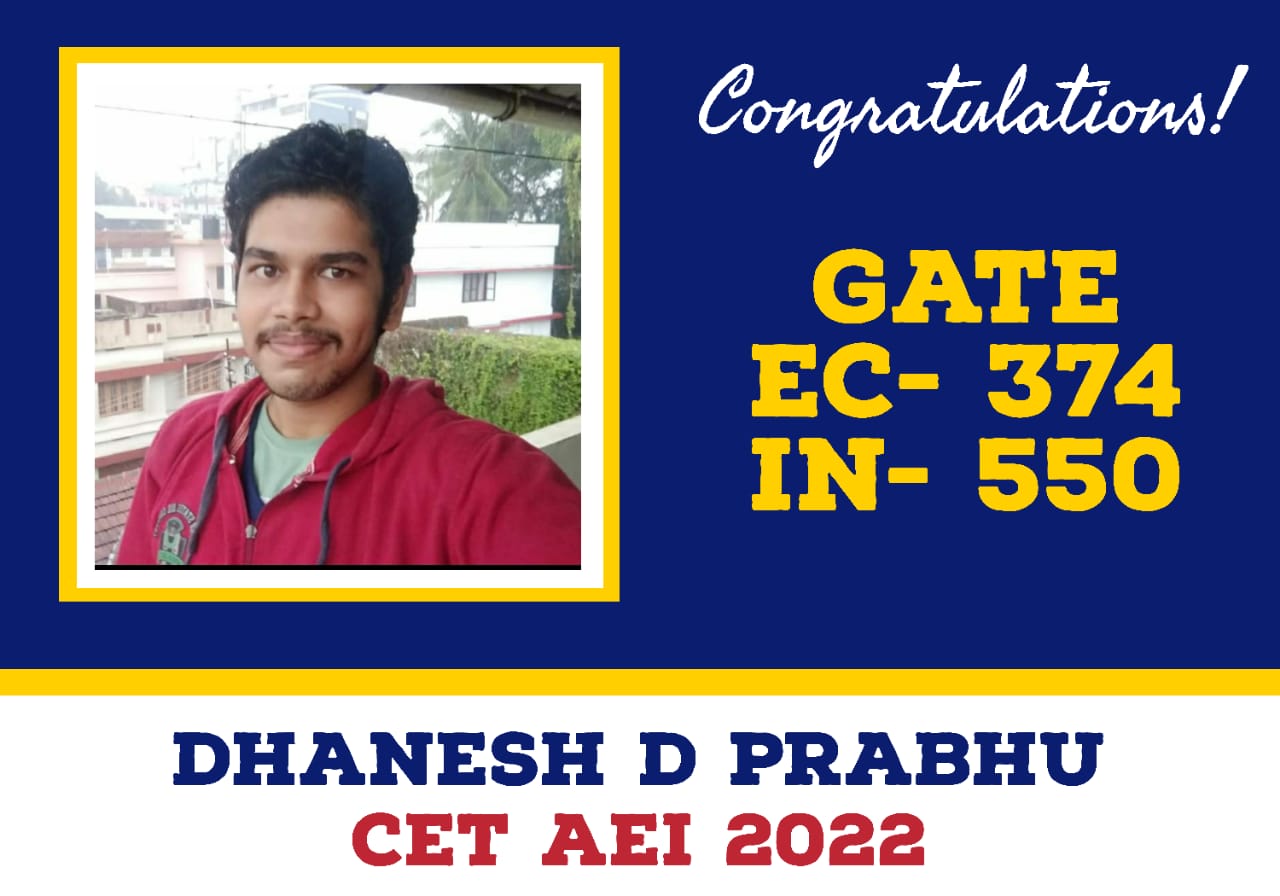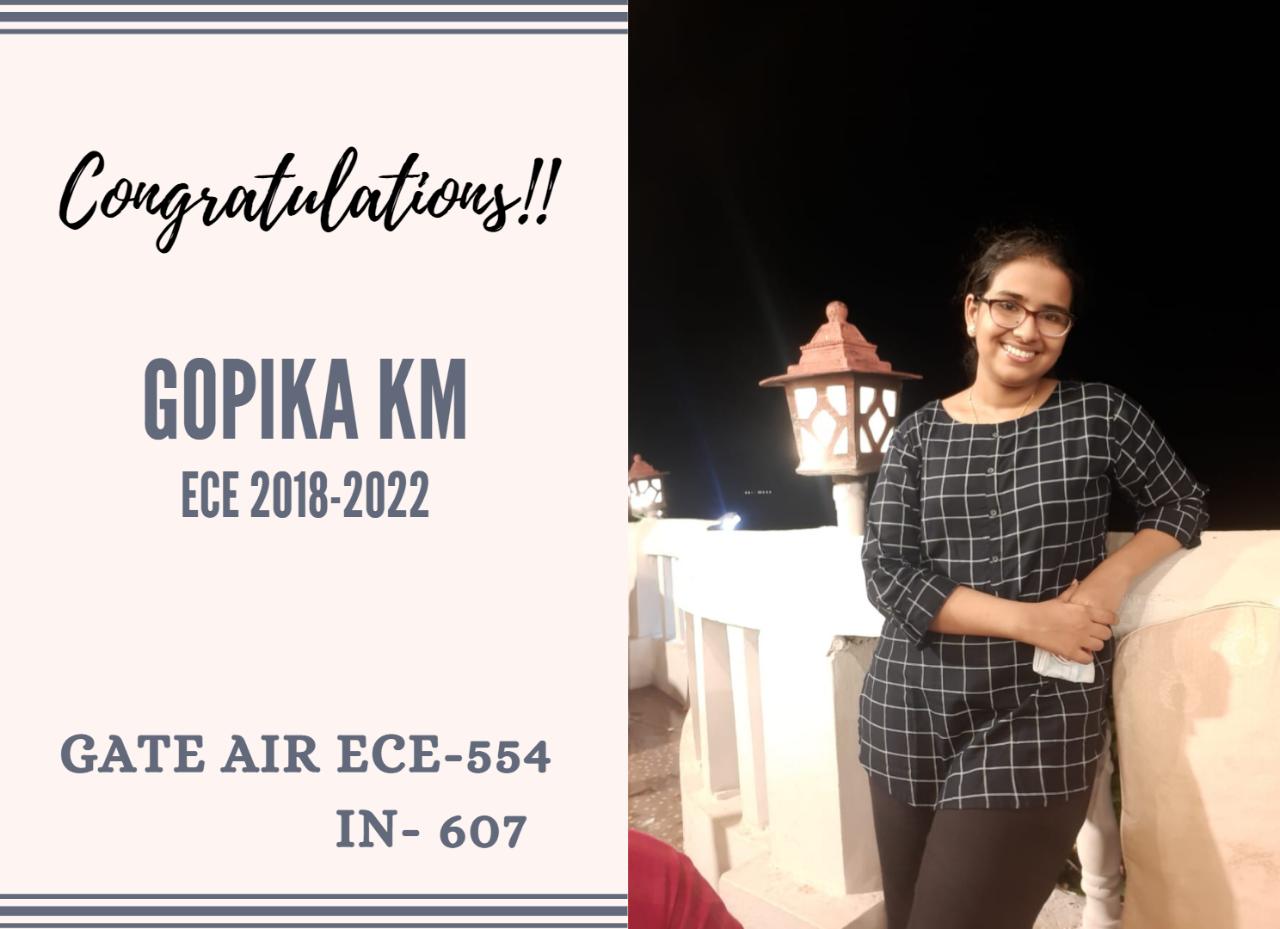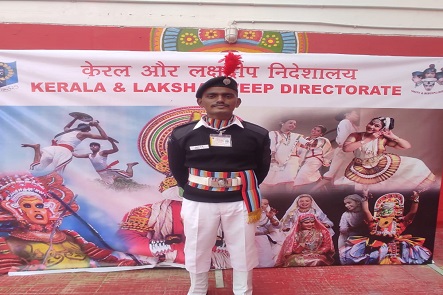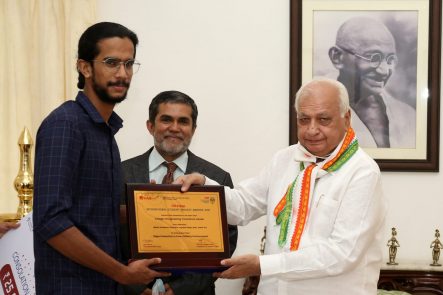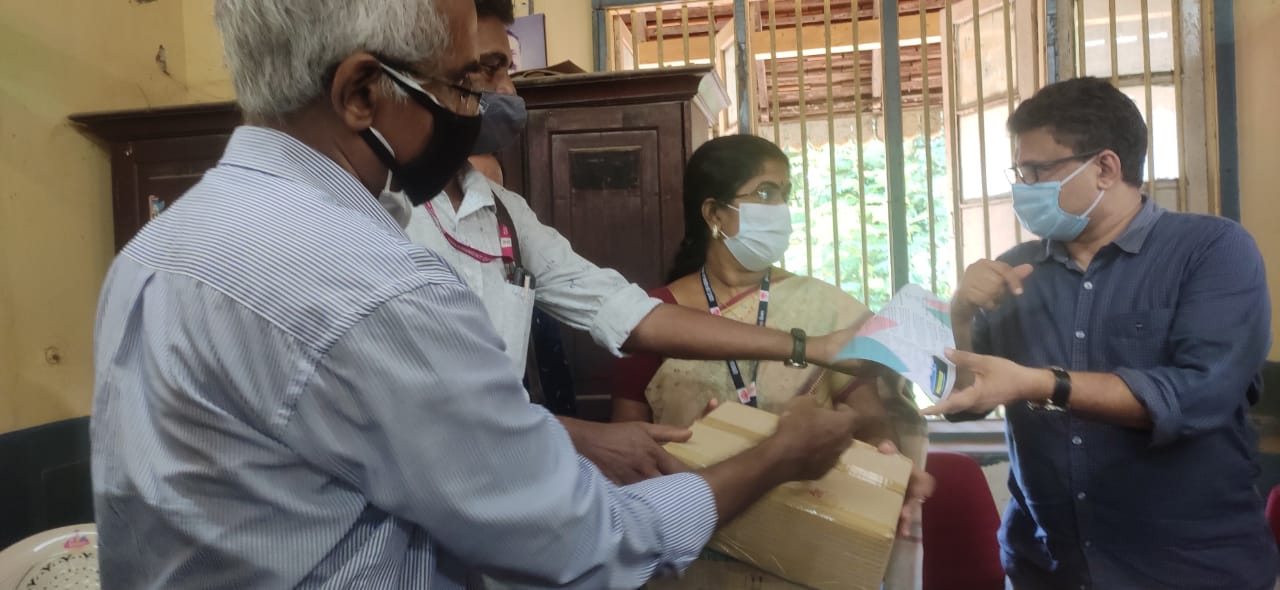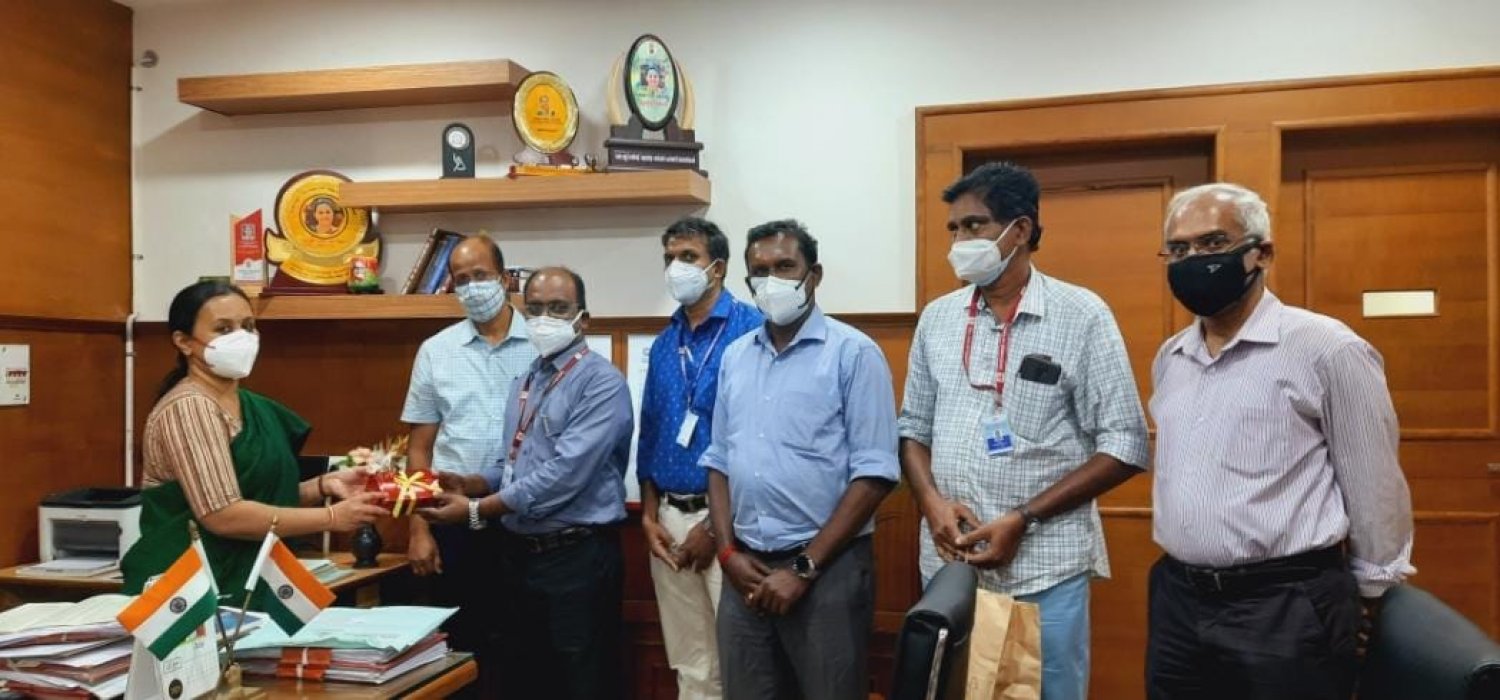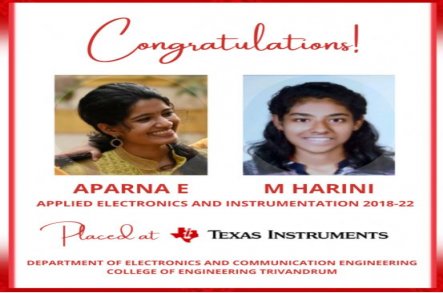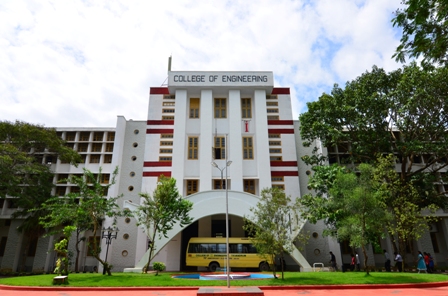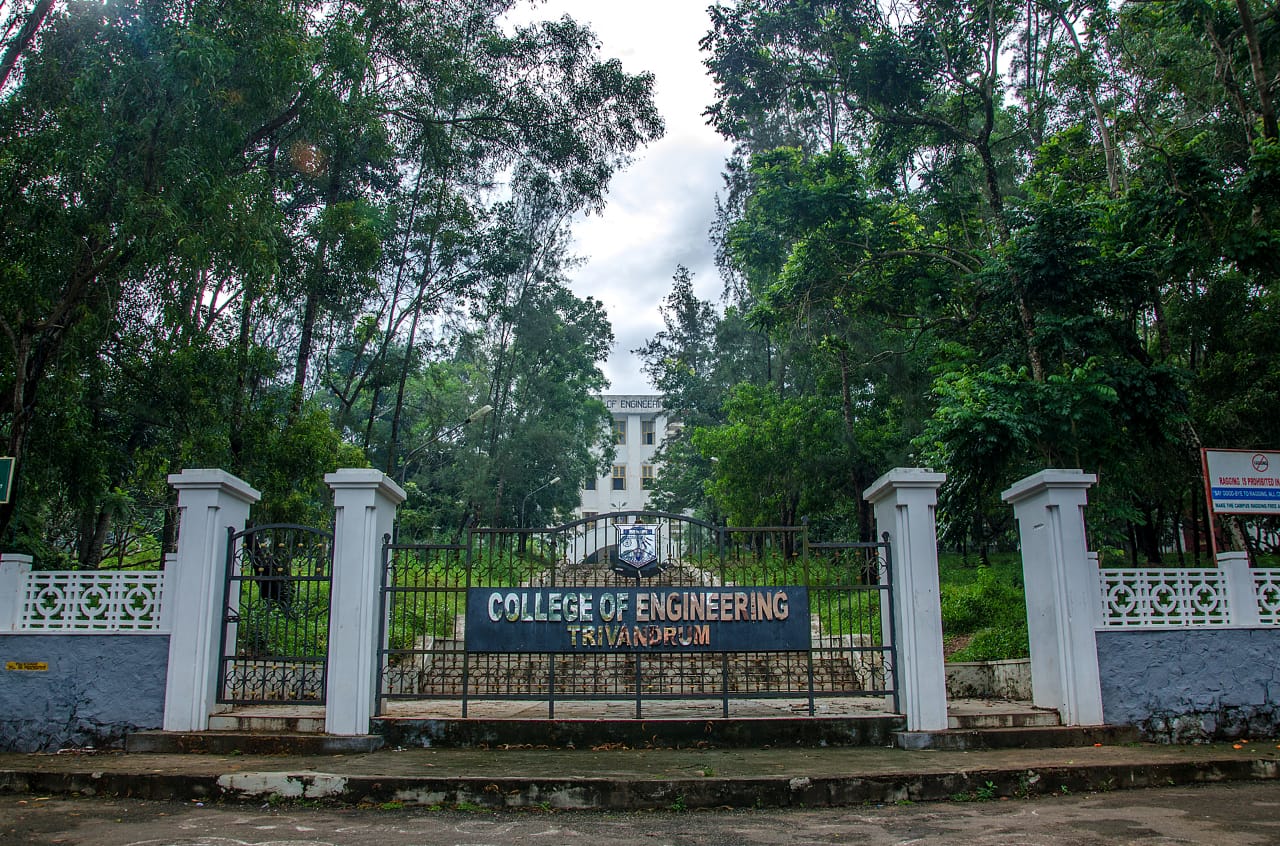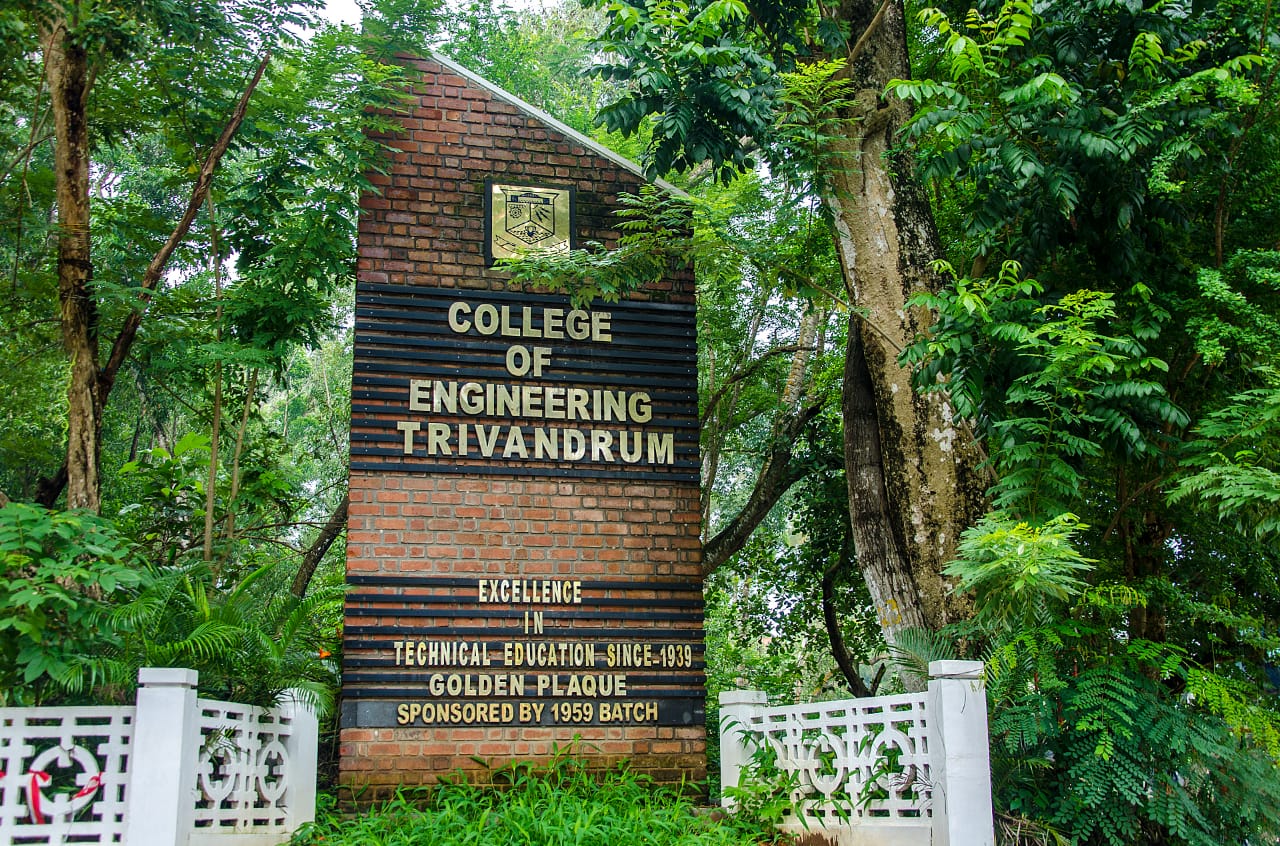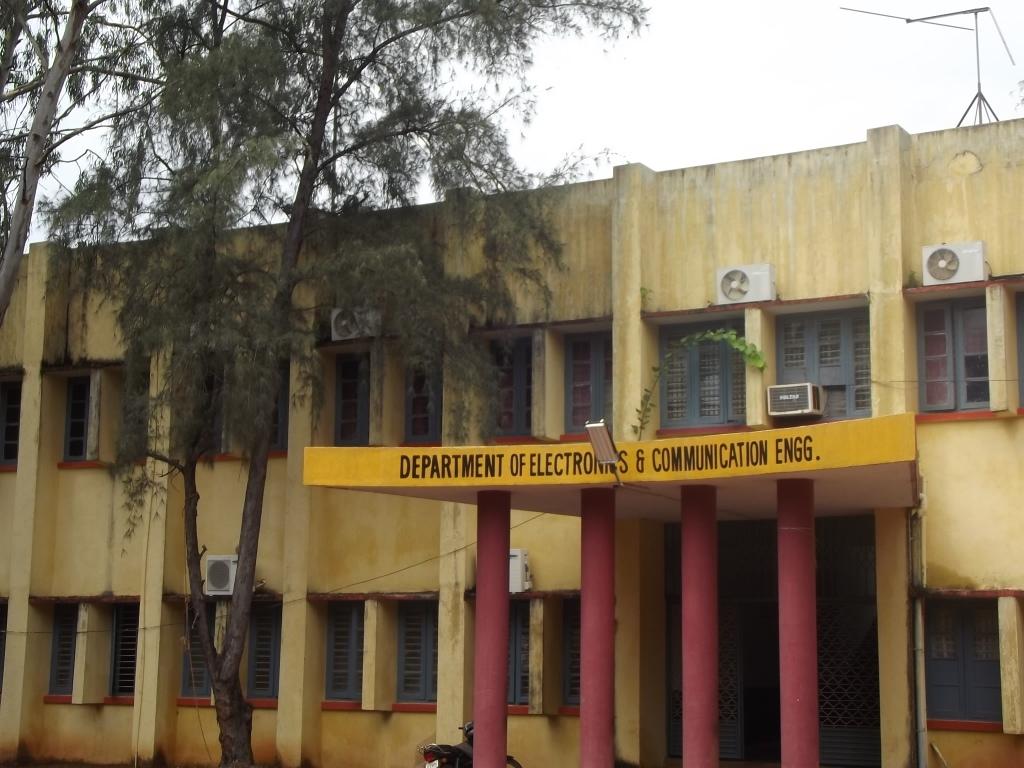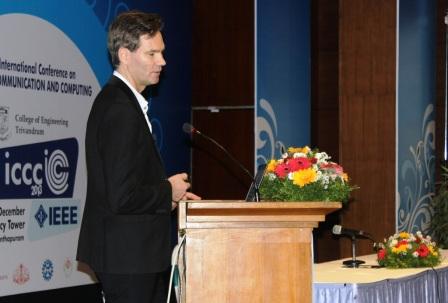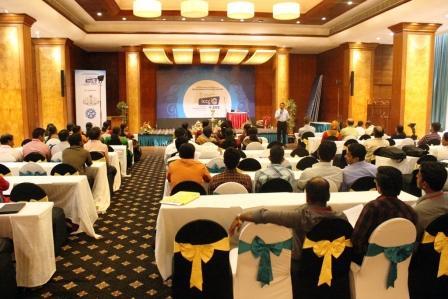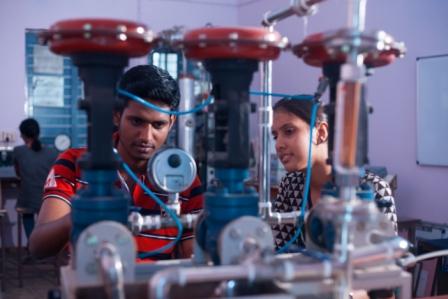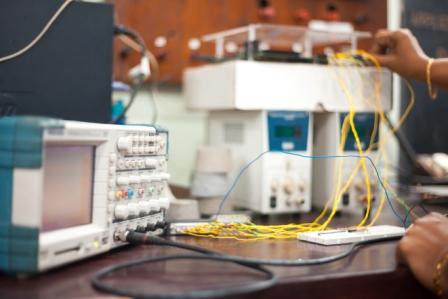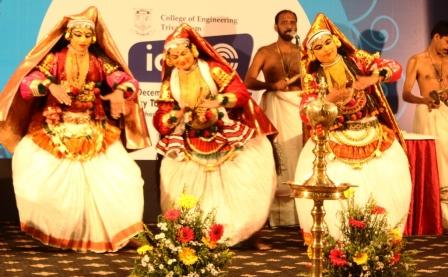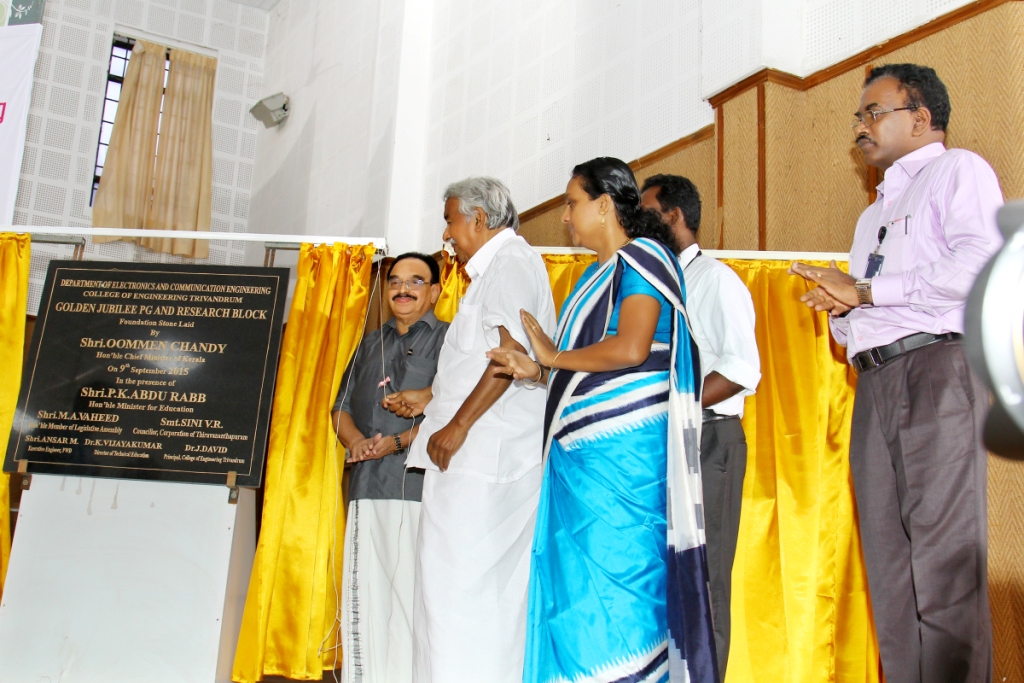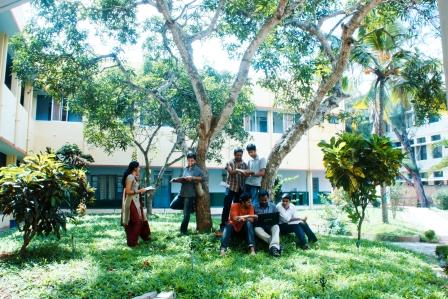 ACTIVITIES ORGANISED BY ECE DEPARTMENT