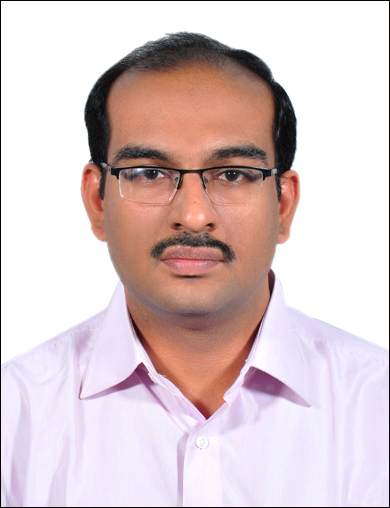 Prof. Sanoj Viswasom
Assistant Professor
Array signal Processing
CDMA Systems
Microwave Engineering
Microwave integrated circuits
Microwave Devices and Circuits
He received his B. Tech. (1998) Degree in Electronics and Communication Engineering from University of Kerala(T.K.M College of Engineering, Kollam)  and his  M. Tech.(2001) from Cochin University of Science and Technology.
He served as faculty of Engineering at TKM College of Engineering, Kollam (2002-2007) and Government Engineering College, Idukki (2008-09) before joining CET in 2009.
He Teaches Array signal Processing, CDMA Systems, Microwave Engineering, Microwave Integrated Circuits, Microwave Devices and Circuits
His research areas are Microwave Communication, Antenna Design.