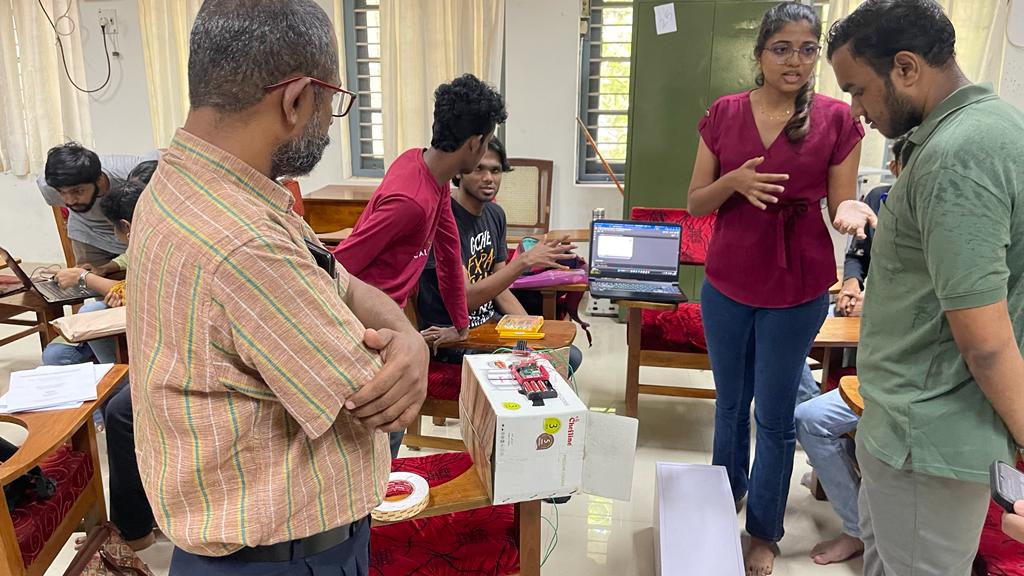 On June 16, 2023, the Department of ECE organized a project expo at the seminar hall. A total of around 20 final year batches from the ECE and AEI programs presented their projects. The projects on display were diverse, ranging from a "Reinforced Learning-Based Car Navigation System" to an "Artificial Intelligence-Based Drone" and even an "Implementation of CAN Protocol in RISC-V Processor."
The exhibition attracted numerous visitors, including Dr. Savier J S, the Principal, Jisha V R, the UG Dean, various faculty members, and students from junior batches. The event sparked thought -provoking discussions and facilitated the transfer of ideas to the junior batches.
Dr. Rajeev T, Dr. Jayakumar and Dr. Roy Kumar formed the evaluation committee responsible for assessing all the projects. Ultimately, the "Ethernet IP with AVB protocol and UVM" from AEI branch and ATE hardware design from ECE branch project received the prestigious Best Project Award.