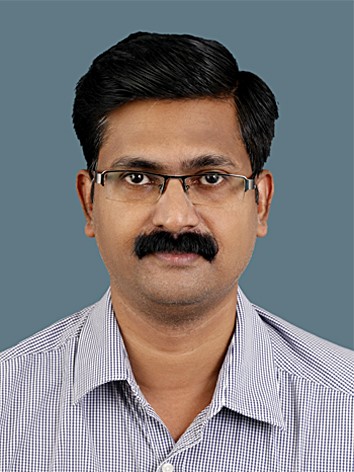 Prof. Prajith C. A.
Associate Professor
Soft computing
Mechatronics
Image processing
Educational Qualifications:
Prajith CA received his B. Tech (1995) in Electronics & Communication Engineering from University of Kerala (TKM College of Engineering, Kollam) and M Tech (2005) Degree in control systems  from  Anna University (PSG College of Technology, Coimbatore).
He is currently doing  research in the area of Biomedical Imaging in the Faculty of Engineering and Technology of the University of Kerala.
Professional Experience:
Before joining the department in 2000, he was  lecturer in Electronics at college of Applied Sciences under IHRD, Kerala.
Area of Interests:
His major research interests include Image processing, soft computing and Mechatronics. 
Innovations  by  the  Faculty  in  Teaching and Learning:
Conduction of selected course in Blended and Flip classroom mode

The students are encouraged to watch online content developed by the faculty as a homework and in the following lecture session, activities related to the online course content is conducted.