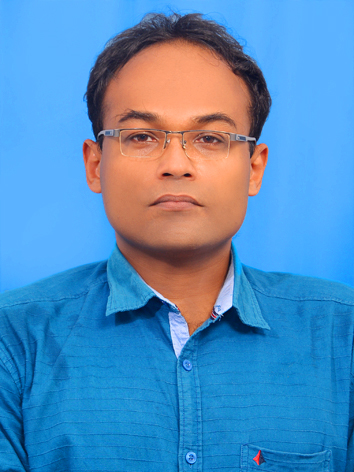 Dr. Joshua Thomas Alackal
Assistant Professor
Image Processing
Microprocessor
Microcontrollers
Microwave Engineering
ACADEMIC QUALIFICATIONS
Ph.D., Image Processing, NICHE, Nagercoil.
M.Tech., Applied Electronics, Karunya University, Coimbatore.
B.E., Electronics and Communication Engineering, Madras University, Chennai.
RESEARCH PUBLICATIONS / CONFERENCES
Joshua Thomas and K. S. Angel Viji, Severity Assessment of Diabetic Maculopathy using Support Vector Machine, International Conference on Innovations in Science and Technology for Sustainable Development, Kollam, India, (2020), November 23-24.
Joshua Thomas and K. S. Angel Viji, Retinal Fundus Image Research for Diagnosis of Diabetic Maculopathy, International Journal of Recent Technology and Engineering, Volume 8, Issue 2S, No. 11, (2019), pp. 339-347.
Joshua Thomas and K. S. Angel Viji, Computational Analysis and Detection of Diabetic Maculopathy in Retinal Images, Journal of Advanced Research in Dynamical and Control Systems, Volume 11, No. 2, (2019), pp.88-98.
Joshua Thomas and K. S. Angel Viji, Eco Friendly Internet of Things, National Conference on Novel and Challenging Issues and Recent innovations in Engineering and Information Sciences, Kottayam, India, (2016), October 19-20.
Joshua Thomas, Fuzzy Filtering for Retaining the Original Content of Satellite Images" for national conference on Advances in Computer Technology and Applications, Velalar College of Engineering & Technology, Erode, March 2011.
Joshua Thomas, Behavior Level Watermarking Techniques for IP Identification Based on Testing in SOC Design, International conference at Nagpur, Maharashtra, ACEEE journals, pp-485, February 2011.
Joshua Thomas, Denoising Color Images with Fuzzy Peer Group, National conference on Advance in Power Engineering and Control Technology, Francis Xavier Engineering College, Tirunelveli, January 2011.