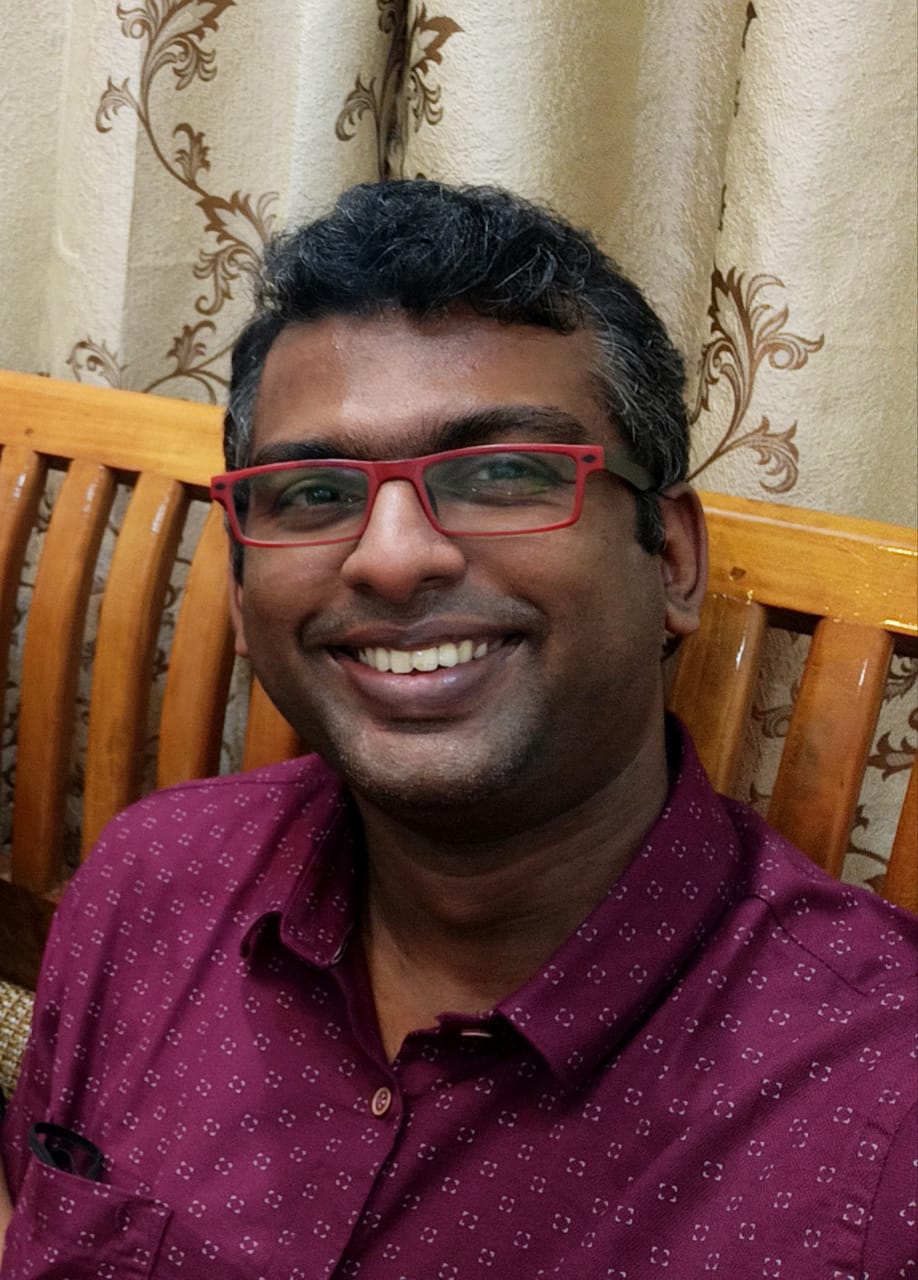 Prof. Jinu Jayachandran
Assistant Professor
Applied Electromagnetic Theory
Object Oriented Programming
Opto-electronic devices
Digital Signal Processing
Industrial Economics and Foreign Trade
Digital Signal Processing Lab
Communication Engineering Lab
Microcontroller Lab
Scientific Computing Lab
Educational Qualifications:  
B.Tech in Electronics and Communication from Amrita Vishwa Vidyapeetham, Amritapuri Campus in 2008.
M.Tech in Electronics Systems from Indian Institute of Technology Bombay in 2014.
Experience:
Started career as Automotive Embedded System Engineer at Tata Elxsi Thiruvananthapuram from October-2008 to October-2010
Worked as research assistant for the Virtual Labs Project at Wadhwani Electronics Laboratory (WEL) along with pursuing M.Tech in Electronics Systems.
In July 2014 joined Grampower Inc Ltd, Jaipur and worked in Embedded renewable energy solutions as Senior Engineer.
In January 2016 joined Quest Global, Thiruvananthapuram and worked in Embedded Health care division as Senior Software Engineer.
Joined Government Engineering College Wayanad in July 2019.
Joined College of Engineering Thiruvananthapuram in September 2022.
Has been pursuing Ph.D in Wireless Communication from IIT Delhi full time from 2017 to 2019 and part time since.
Other Responsibilities Held:
Team Lead at Grampower Inc Ltd with a team size of 3 members from November 2014 to December 2015.
Team Lead at Quest Global with a team size of 6 members from June 2016 to February 2017.
Staff Advisor for the batch 2017-2021 at GEC Wayanad
First year staff advisor for the batch 2021-2025 at GEC Wayanad.
Institute Library committee member at GEC Wayanad for the year 2019-2020.
Institute staff club member at GEC Wayanad from 2019-2022.
KTU Coordinator at GEC Wayanad from January 2020 to January 2021.
Coordinator of TEQIP II funded online faculty development programme titled "5G And Beyond".
DSP Lab in charge at Department of Electronics and Communication, GEC Wayanad from July 2019 to August 2022.
Research Areas:
Modulation Techniques for Wireless Communications, Massive MIMO
Publications:
1 IEEE Transaction and 3 international conferences