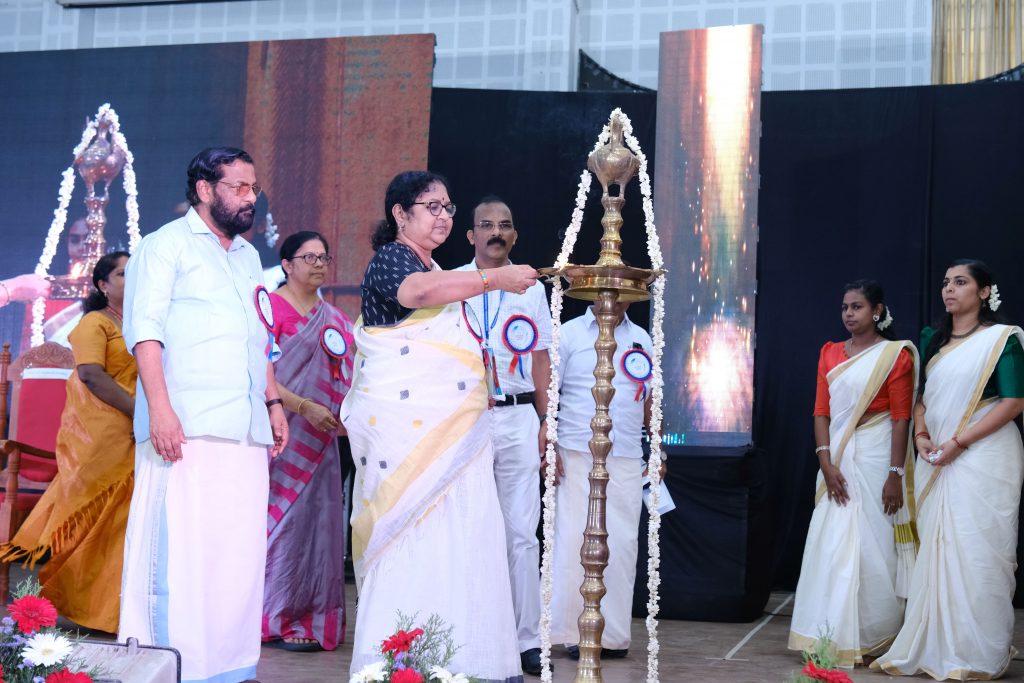 Established in 1939, College of Engineering Trivandrum is a premier engineering educational institution that is the pride of the capital district of Thiruvananthapuram. The college was shifted to this campus in 1960. More than 4500 students including PG, UG and Research students are studying in this institution. More than 600 employees are working in this institution.
The building being inaugurated today (26th April 2023) is the Golden Jubilee PG and Research block for the Department of Electronics and Communication Engineering. The building is spread over 4 floors, with a total area of 2629 square meters. It is mainly equipped with classrooms and labs. Apart from this, each floor has separate washrooms, two staircases and a lift. Moreover, ramps and washrooms based on the barrier free concept have also been set up.
The building is completed in two phases. the first phase, 4.15 crores of work was undertaken by the contractor S. K. Anil Kumar and completed on 31/12/2019. Then as the second phase with the aim of completing the rest of the work and making the building functional, an amount of 4 crores the contractor Mr. Sreekumar K. S. has taken over the work and completed it on time.
The architecture plan for this building was prepared by the Architectural wing of the Public Works Department and the structural design was prepared by the Structural Engineering Department under the Civil Engineering Department of the College of Engineering, Trivandrum. The electrical works were completed by the Electrical wing of the Department of Public Works department.
Hon'ble Minister of Higher Education and Social Justice Dr. R. Bindu inaugurated the building on 26th April 2023. Hon'ble Minister of Public Works and Tourism Department, Mr. P. A. Muhammad Riaz,  has taken keen interest in timely completion of the works, giving necessary instructions at the respective times. Hon'ble MLA of Kazhakoottam Constituency, Mr. Kadakampally Surendran graced the occasion with his presence. Other People Representatives, Technical Education Department Director, Engineering College Principal, Teachers, Employees, PTA, Students, Contractors, Workers and visual media workers were also present during the occasion.