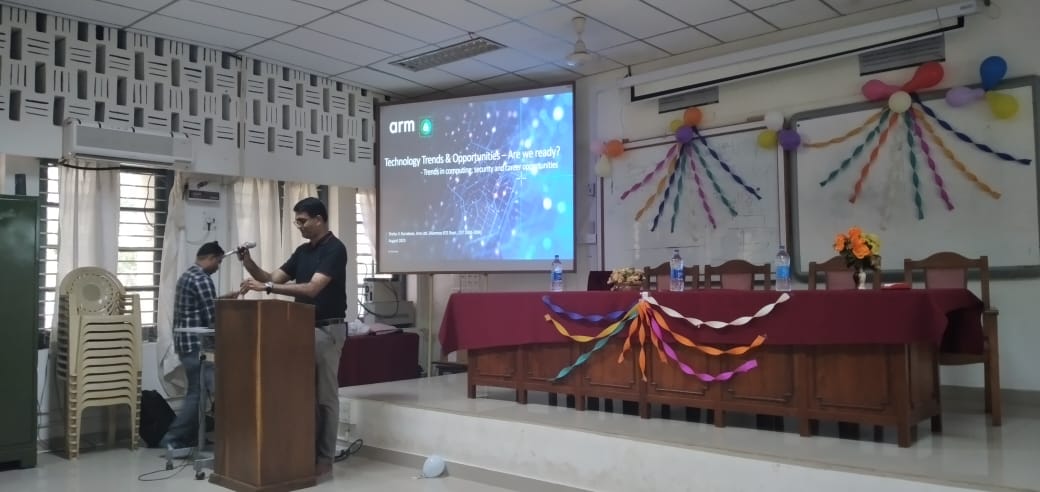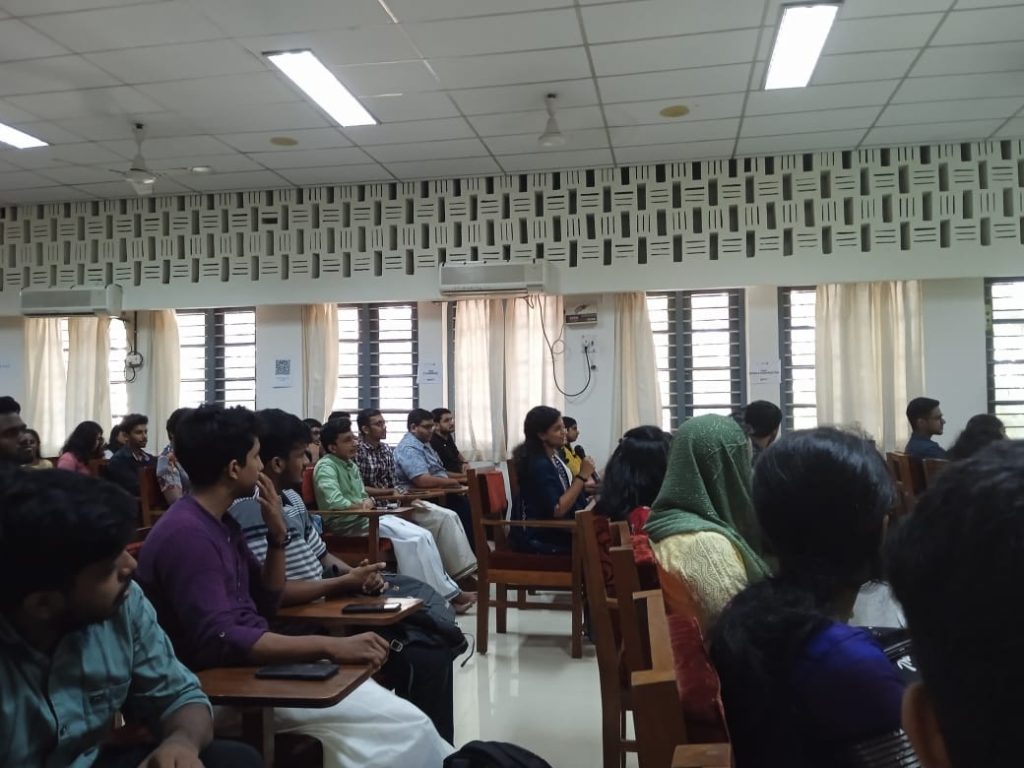 An Expert Talk under Visiting Faculty Scheme On Technology Trends & Opportunities – Are we ready? is held at Dept. of Electronics & Communication on 23/08/2023, Wednesday from 3.00 PM to 4.30 PM for S5, S7 ECE and AEI students. The program was conducted at Seminar Hall, Dept of ECE.  
The resource person was Mr. Shebu Varghese Kuriakose (Director, Technology Management, ARM, UK). Irene Saira Mathew and Dave Paul Joseph students of S5 ECE hosted the session. Dr. Joseph Zacharias (HoD, ECE Department) addressed the students.
During the session, students were introduced to the revolutionary impact of semiconductors on modern technology. The discussion covered semiconductors' role in enabling IoT and embedded systems, advancements in industrial automation driven by semiconductors, challenges related to latency in data processing and communication, machine learning algorithms, security issues and solutions, the historical significance of Moore's Law, and the concept of software-defined vehicles (SDVs) and their influence on the automotive industry.
The presentation emphasized the transformative influence of semiconductors in various technological domains. The importance of continuous innovation and collaboration to tackle emerging challenges was highlighted. The session concluded with optimistic remarks about the boundless possibilities offered by semiconductor-led innovation in shaping our interconnected future.