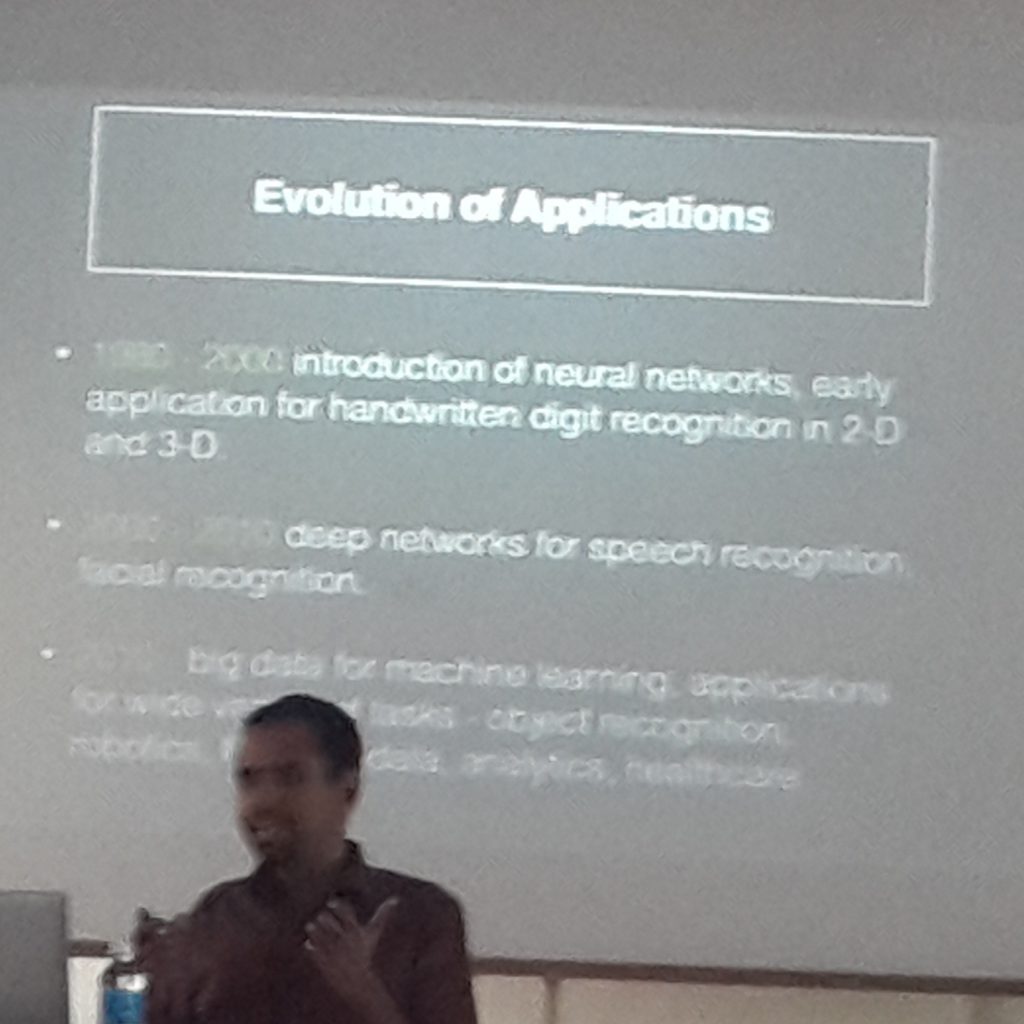 As part of the Alumni Lecture Series program held in connection with the golden jubilee celebrations of the Department of Electronics and Communication engineering, the department organised a talk on Introduction to Deep Learning Techniques given by Dr. Sriram Ganapathy, faculty at the Electrical Engineering Department, Indian Institute of Science, Bangalore. Prof Sriram Ganapathy, who graduated from this college in 2004. He has his masters from  Indian Institute of Science, Bangalore. Dr. Sriram Ganapathy was a research staff member at the IBM T.J. Watson Research Center, USA, till December 2015. He received his Doctor of Philosophy from the Center for Language and Speech Processing, Johns Hopkins University in 2012. He has also been part of the Idiap Research Institute in Martigny, Switzerland from 2006 to 2008. He has secured over 50 publications in leading international journals and conferences in speech and audio processing along with several patents.
The session was held in the Main Seminar Hall on 13th January, 2016 from 2:00pm to 3:30pm.  The session was attended by MTech and final year BTech students of ECE department along with the teaching faculty and research scholars. The talk introduced the students into the concept of pattern recognition and the use of neural networks. The techniques for deep learning were elaborated and the method of back propagation for parameter learning was discussed. The topic was made clear to all with the use of illustrative examples. The talk concluded with the various applications of  deep learning and how it can bring about change in diverse fields like healthcare, crowd control etc. It was followed by an interactive session where the attendees cleared their doubts.
This talk was very worthy to the BTech final year students as they have Pattern Recognition as an elective subject. It also helped the teachers to improvise their way of teaching the subject. MTech students and research scholars too profited from this talk as they cleard their doubts in this area.