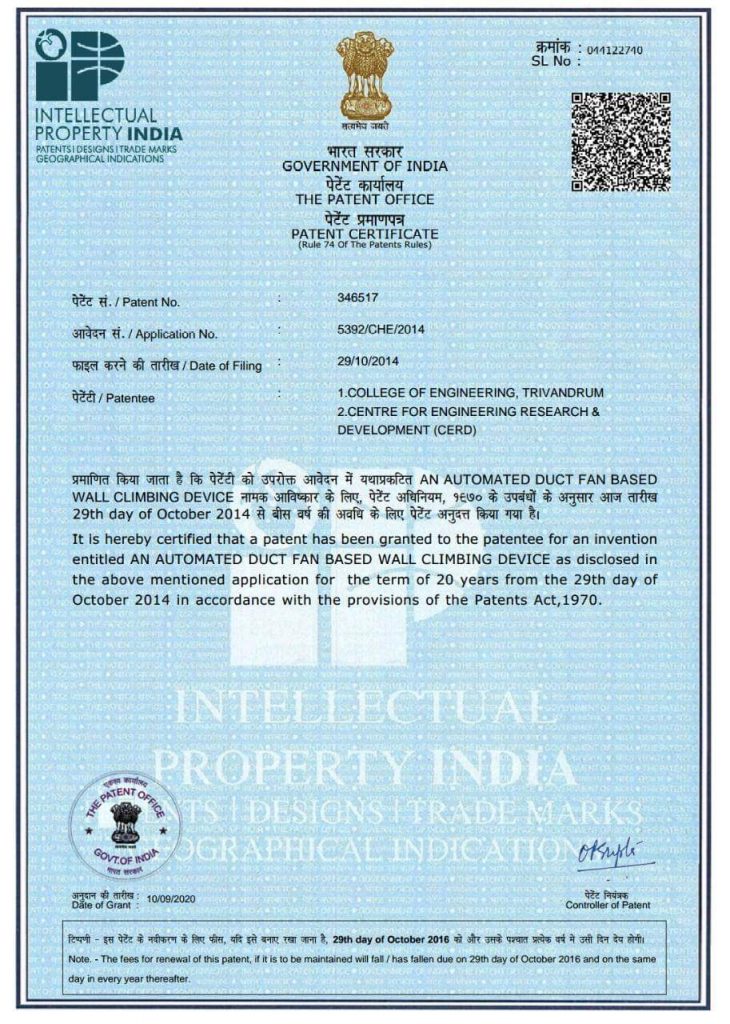 Yet another achievement for CET !
A team from Electronics department brings a patent to the college.
The patent was awarded for the project titled ' An automated duct fan based wall climbing device' . This device is mainly intended to inspect and repair the inaccessible parts of large concrete structures . The existing mechanisms are slow and have very small load bearing capacity. The newly developed ' wall climbing robot' can crawl over the structures faster and can bear better load.
This four-wheeled robot can move on the floor as well as on walls. It weighs only 900 grams. The footage of the wall surface can be captured using its wireless camera. The surface can be inspected for cracks or any other defects ,
The project team of Mr. Praveen Sekhar and Ms. Lia Joseph( both 2014 AEI) is led by the faculty mentor Prof. Resmi Bhooshan of ECE department of the college.
Congratulation to the whole team for the remarkable achievement.
It's a major milestone in the history of the institution.